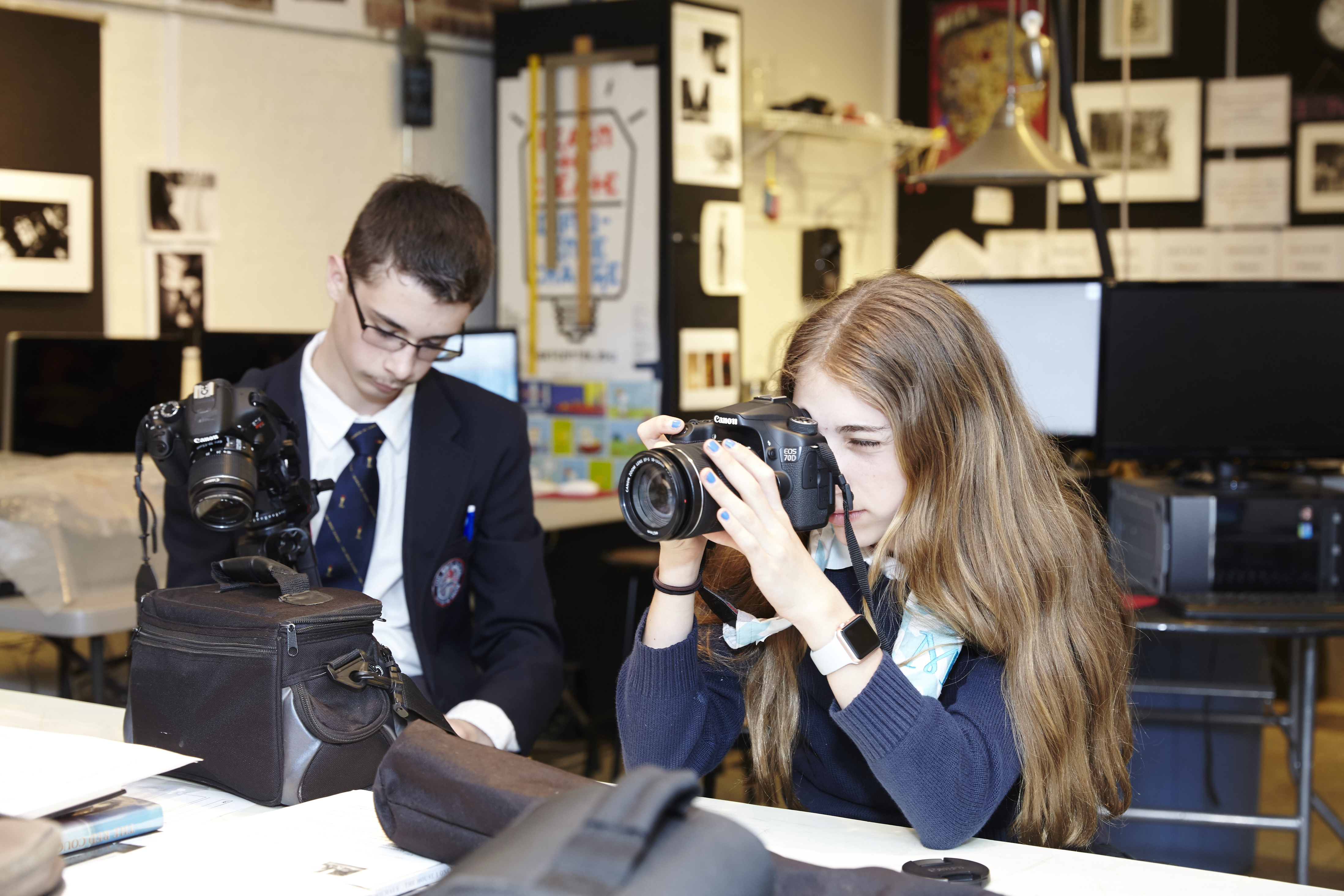 A Legacy of Creative Expression
The Knox School's history of art and culture stems back to 1904 with Founder Mary Alice Knox's vision to provide progressive education, rich in art and music. Over the years, Knox has held true to the mission, and arts continue to be a staple in everyday life at our Home Beside the Shore. 
Although the arts curriculum may not look the same as it had 100 years ago, the classes and artistic experiences at Knox are ever present in the lives of members of our community. Today, we offer a wide range of physical and digital artmaking classes that inspire new and advanced students, alike. With mediums that range from pottery, photography, digital design, and printmaking, each student has the opportunity to tap into their creative potential.
For serious art students, Knox offers portfolio development, AP Art and Design in 2D and Drawing, and Electronic Illustration, a college equivalency class offered through Suffolk County Community College's Beacon program.
100% of our Studio Art faculty members have college-level teaching experience, extensive exhibition records, and advanced degrees in arts disciplines. Our graduates have been accepted into some of the top art and design schools in the country and the world, including Parsons School of Design, Rhode Island School of Design (RISD), Maryland Institute of Contemporary Art (MICA), Savanna College of Art and Design (Hong Kong and the USA), Fashion Institute of Technology (FIT), and School of Visual Arts (SVA).
Explore our art studios, online gallery, and the vast array of art experiences that are waiting for YOU!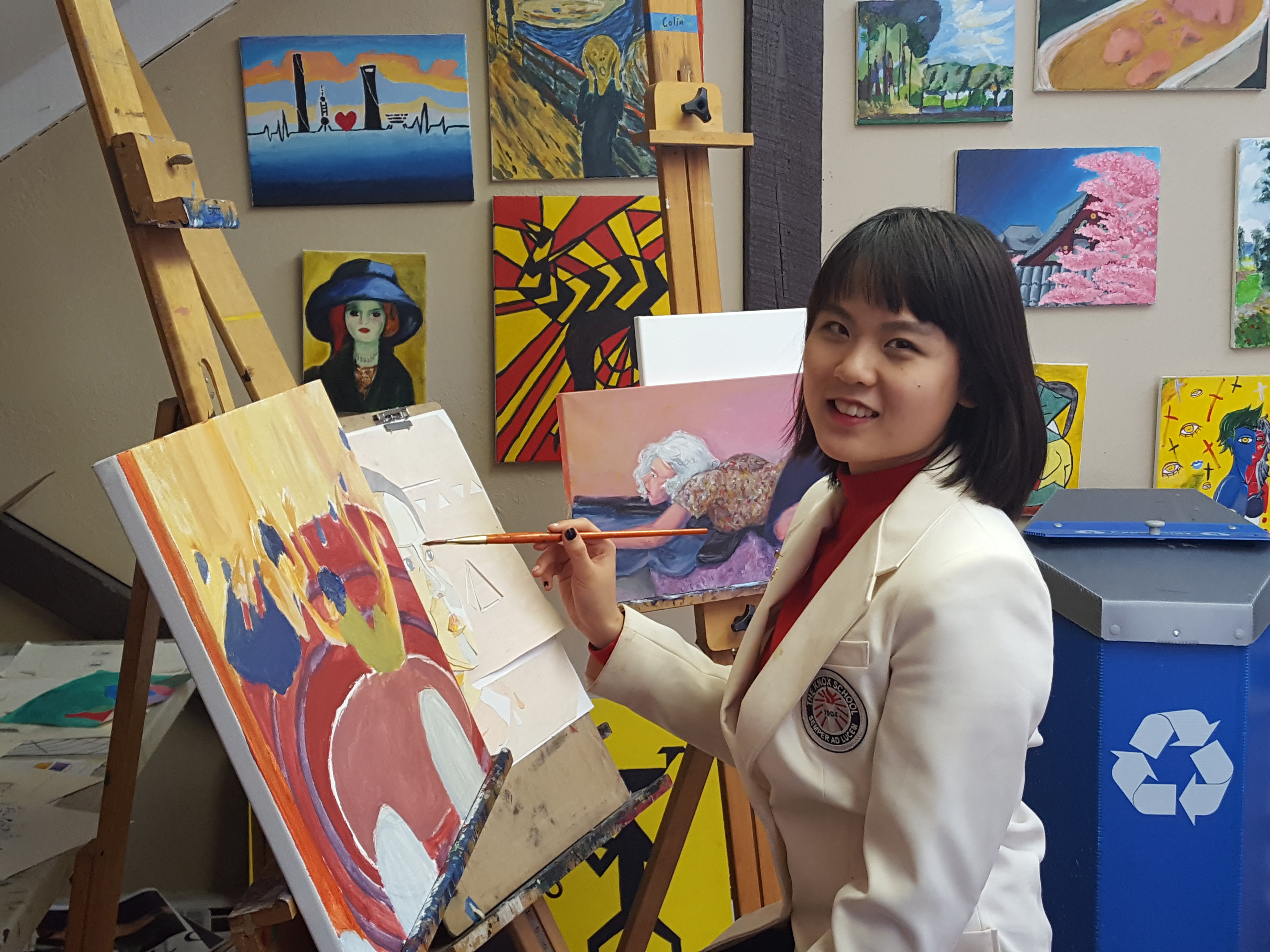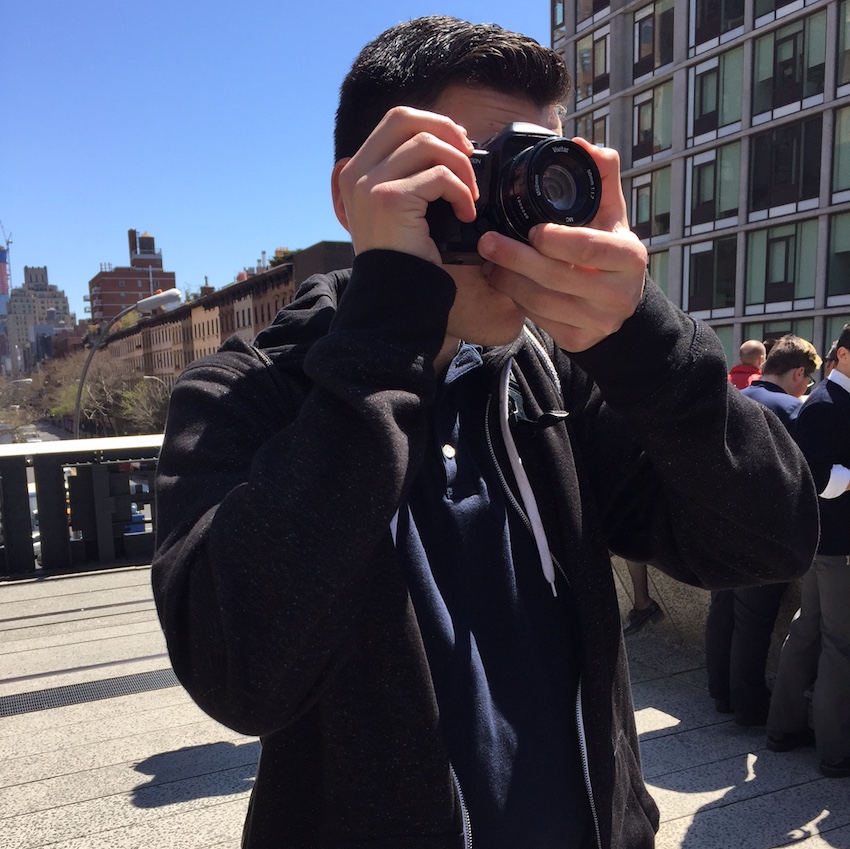 The Fine Art Loft is an eclectic studio used for classes that explore drawing, painting, mixed-media, and sculpture. With vaulted ceilings allowing for amazing natural light, an outdoor patio, and ample space to work, student potential is unlimited.
For students looking to explore three-dimensional clay sculpture and pottery, the Knox Ceramics Studio is the place to be! Students learn traditional techniques in clay such as coil, slab, and wheel-throwing. They also learn about glazes and firing clay in a kiln, to create beautiful and functional works of art.
The Photography Studio allows students to explore traditional and modern, still and moving image techniques under the guidance of an accomplished faculty of professional artists. Students learn photography and media art techniques in the digital lab, and analog techniques in one of the only schools that still offer traditional darkroom classes.
Click here to read more about our student photography exhibition at fotofoto Gallery in Huntington Village, New York.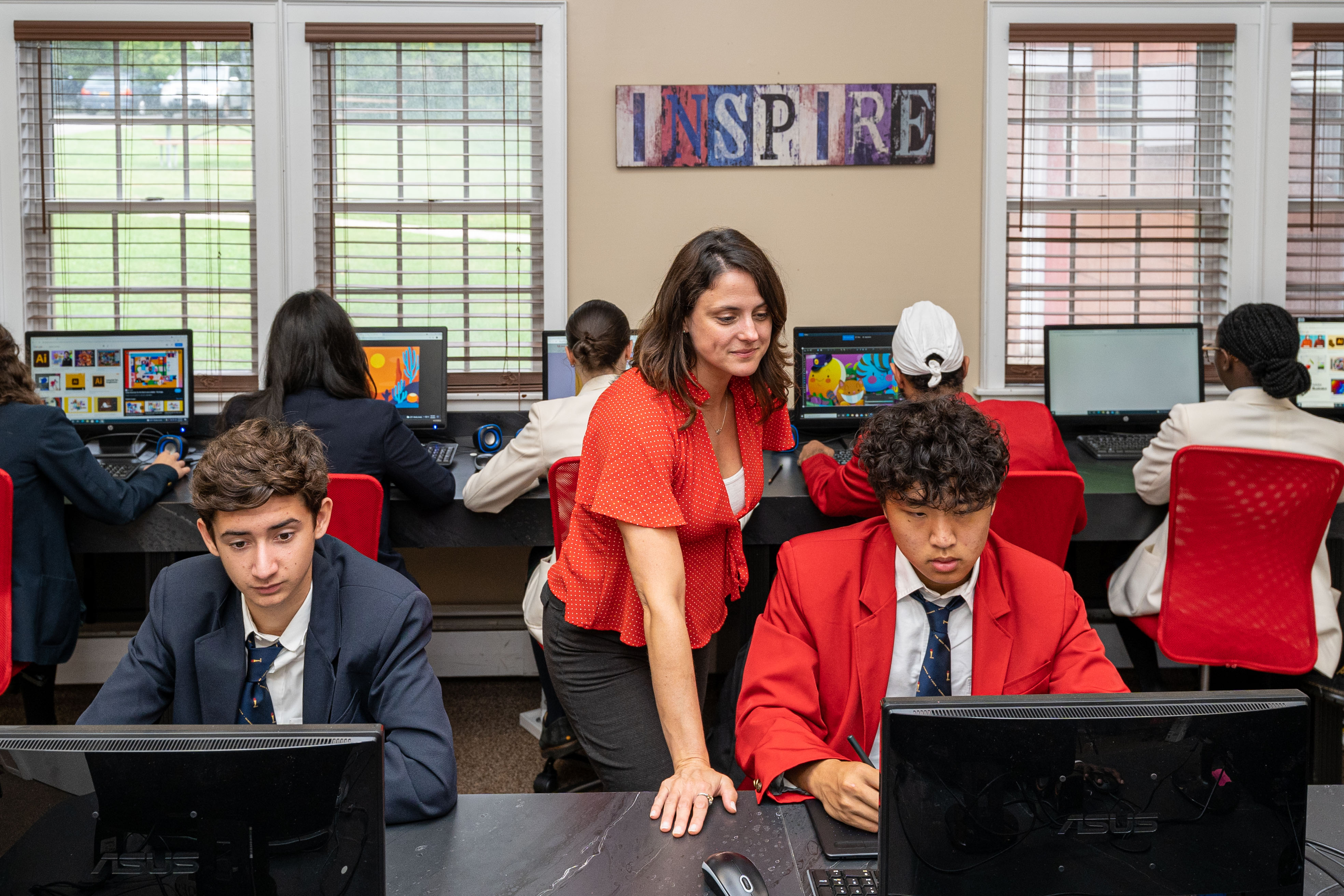 Knox's Digital Design Lab is the newest lab within the arts program and houses the most cutting-edge technology on campus. Students learn digital drawing and design techniques using the latest, industry-standard technology including Adobe Photoshop, Adobe Illustrator, and more. Students view demonstrations on two large-screen smart TVs and explore creativity using digital drawing tablets.
Supporting Arts & Artists
There is no better way to celebrate Knox artists than by providing avenues to showcase artwork to the community. In addition to hosting several on-campus exhibition opportunities throughout the school year, Knox students have many opportunities to exhibit within the community. Some recent opportunities included:
Colors of Long Island exhibition at The Long Island Museum of Art
Long Island's Best exhibition at Heckscher Museum of Art
Go APE – AP Art Exhibit at the Jeanie Tengelson Gallery at the Art League of Long Island
The Congressional Art Competition at Representative Lee Zeldin's office
Knox Photography exhibition at fotofoto gallery