Achieve Top College Placement
"
My time at Knox was very transformative. Through the freedom and liberties the school gives its students to cultivate new interests, and through the support of faculty and administration to pursue new opportunities, I was able to realize my true leadership potential and discover my strengths
."
-Kyle Persaud
Kyle Persaud '18
Long Island, New York
Kyle Persaud joined The Knox School Community as a seventh grader and was a leader and school ambassador until he graduated with honors in 2018. Kyle is a native Long Islander whose parents are originally from Guyana. He currently took a break from working for Goldman Sachs to continue his education at Columbia University where he is pursuing his Juris Doctorate (JD) and Master of Business Administration (MBA) as a Dual Major.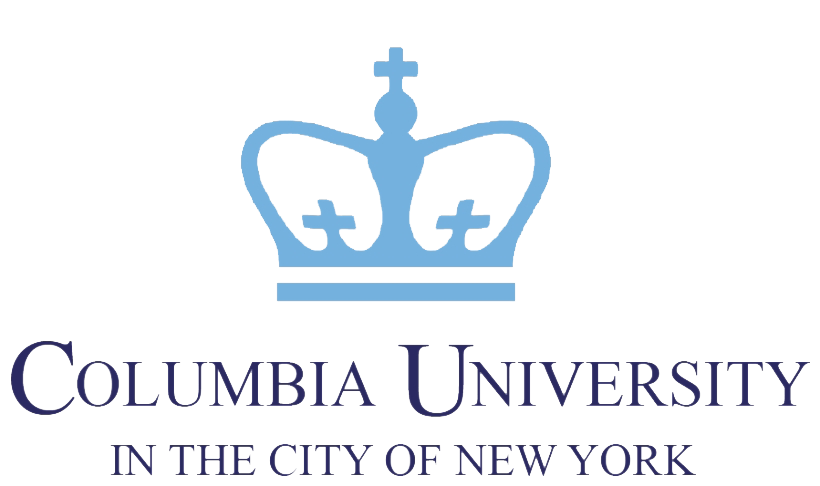 Currently Attends
Dual Major: Juris Doctorate and Master of Business Administration

Class of 2022
Bachelor's Degree: Political Science & International Relations
Graduates from The Knox School are poised and ready to enter the most selective colleges and universities in the nation and the world. Whether attending an Ivy League university, a Top 100 university, or a top-tier art or engineering school, Knox provides one-on-one college counseling, academic pathways, and an expansive variety of extracurricular activities for students to build a highly competitive resume for their college applications.
"I will carry this last chapter of my life in my heart always. Thank you to the teachers who taught me so much more than just lessons in the curriculum. I learned about my passions, my goals, and the makings of my soul. Thank you all for giving me such an amazing high school experience! "
– Vasia Tassiopolous
Vasia Tassiopolous attended Knox since 6th grade. Throughout her time at Knox, Vasia held several positions on Student Council and was National Honor Society President in her senior year.
Vasia Tassiopolous '22
Long Island, New York
Columbia University's Barnard College
Dual Major: English and Mathematics
Born in China and originally from California,
Mia Sun
spent her 3 years of high school at The Knox School, where she was a dedicated performing artist and student. In 2021, Mia participated in New York University's (NYU) Steinhardt School's performing arts project through the Verbatim Performing Arts Lab, which was a collaborative art-based video project performed by selected students throughout New York.
Mia was recognized as the Valedictorian of the Class of 2022 and is attending the University of California, Davis which is ranked #28 in the nation, according to US News and World Report.
Mia Sun '22
San Diego, California
University of Southern California
Major: Theatre Arts
An average of $2,000,000 in merit scholarships is offered yearly to Knox graduates.
Each graduating class has an average of 35 students.
Adam was a versatile student-athlete and scholar during his four years at The Knox School. He will attend New York University which is ranked #15 in the nation according to US News and World Report.
Adam You '22
Gainesville, Florida
New York University
Major: Hospitality Management
Alexander joined Knox in the seventh grade. Over the years, he cultivated an intense passion for social justice issues and has been an instrumental change agent at The Knox School. During his senior year, Alex was appointed to the Student Council position of Equity and Inclusion Officer. Within this role, he prepared several educational seminars and presentations to raise awareness of issues impacting underserved communities. These experiences served as an excellent foundation for a successful experience at UCLA.
Alexander Harris '21
Long Island, New York
University of California, Los Angeles (UCLA)
Major: Psychology
"I came to Knox as a seventh grader and received amazing support to build my English skills. The Knox administrators and staff truly care about every student's success and are highly qualified to deliver the best education that is possible. My goal was to get into my dream school –
New York University
– and the education I received at Knox helped me achieve an early decision to NYU. My parents want to give a big thanks to Knox for the invaluable education, and it has been my pleasure to be a Knox student!"
– Simon Ju
Simon Ju '21
Xuchang City, China
New York University
Major: Business Management
"Having been in such a small community at The Knox School, I was able to focus on myself and grow as a person in a supportive environment. I have the confidence to approach my next four years at
Penn State University
."
– Emily Ahmed
Emily Ahmed '20
Long Island, New York
Pennsylvania State University
Major: Architectural Engineering
"The Knox School helped me reach goals that I never thought were possible. Through support for my artistic passions, Knox helped me to become accepted to my dream college –
Parsons School of Design
."
– Cytheria Shen
During her time at Knox, Cytheria completed AP Studio Art, Dual Enrollment classes in art, and other Honors and AP Classes. In the summer of her Junior Year, Cytheria also attended an intensive graphic design program at Yale University.
Cytheria Shen '20
Shanghai, China
Parsons – The New School – of Design
Major: Graphic Design
" Everything we learned at Knox-from classwork to the sports and the dorm life-it was all meant to prepare us to be successful in life. We were taught to not be afraid to open the biggest doors that life throws into our paths. This was taught not only by faculty and staff but also by peers who support each other, no matter their color, religion, ethnicity, or, let alone, interests."
-Mateja Markovic
Mateja Markovic was recognized as the Valedictorian of the Class of 2020.
Mateja Markovic '20
Belgrade, Serbia
Trinity College
Major: Engineering
Quinn Trafas '20 received an Early Decision acceptance to Rochester Institute of Technology (RIT), ranked #63 in the Nation for undergraduate engineering programs and #106 top colleges in the nation according to US News and World Report.
Quinn Trafas '20
Long Island, New York
Rochester Institute of Technology
Major: Computing Security
"My Knox experience has been about taking advantage of the many opportunities available here. The rigorous academics, sports, and arts programs helped me to build a solid, well-rounded foundation. Students here are encouraged to take risks, get involved and explore interests they may have never considered."
– Colby Palmer
Colby Palmer '19
Long Island, New York
Cornell University
Major: Business Economics