The Knox School takes athletics seriously! This is why we work to provide the most up to date equipment and continuously grow and expand our competitive team offerings. Our facilities currently offer:
Bancroft-Phinney Hall houses a full-size Basketball Court

Waterfront Access to Stony Brook Harbor for our Crew Program

Indoor Rowing Facility with 18 ergs for year-round conditioning

Historic Horse-Shoe Shaped Equestrian Center with 18 stalls to house the horses

State-of-the-Art Equestrian Riding Ring designed by industry leaders

4 Hard-Top Tennis Courts

Full-Size Volleyball Court

4 Badminton Courts

Full-Service Strength Training Facilities

Dance, Yoga, and Meditation Studio

Outdoor Swimming Pool

Manfuso Soccer Field

2 Softball Fields

Fencing Facilities

Shoreline Cross-Country Course
Falcons Crew trains right on our waterfront campus in the Stony Brook Harbor. There is no need to travel to local beaches when all a student-athlete needs is right on their home campus!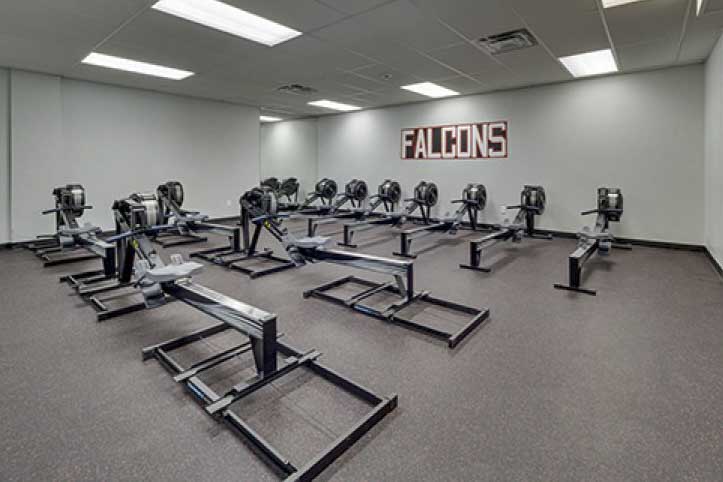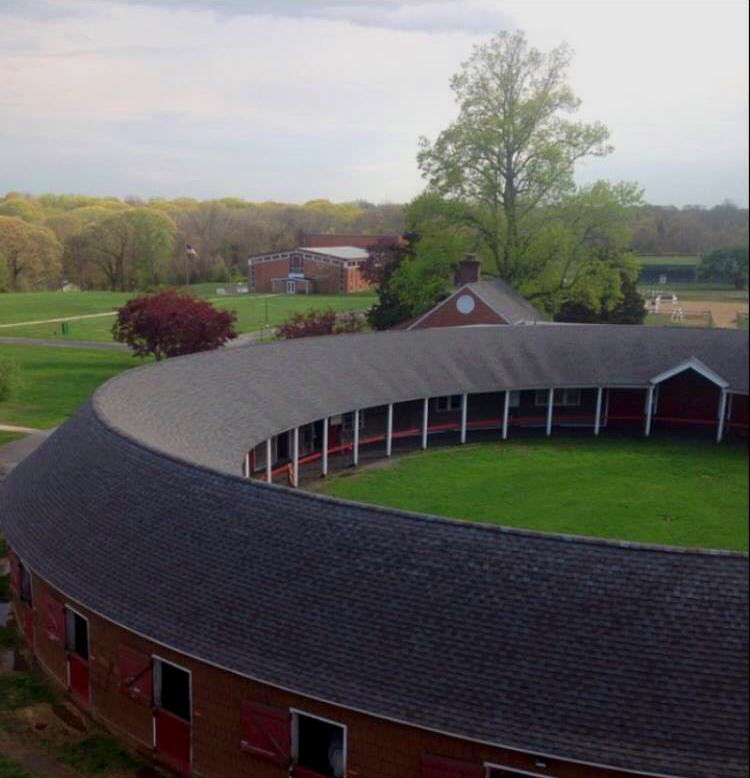 Knox is the only school on Long Island with an equestrian ring and riding program on their campus.
The Knox Fitness Center is a fully equipped workout area open to Knox students. With an array of treadmills, ellipticals, and recumbent bikes as well as squat racks, bench presses, and free weights ranging from kettlebells to barbells, students have the opportunity to find the best fit exercises to stay active.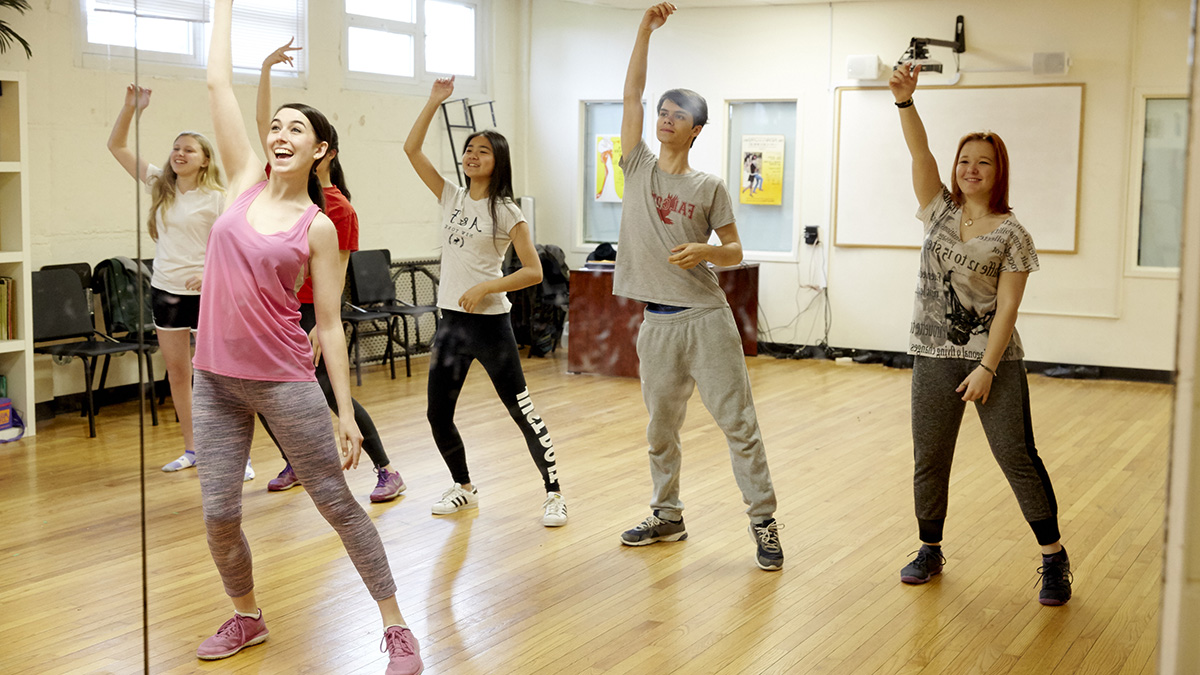 Our Dance studio is also used for mindfulness, yoga and meditation programs.