Character Education at Knox
The Knox School prides itself on fostering learning communities that extend beyond the classroom walls and uses an array of character-building experiences that promote social-emotional development and leadership skills.
Our character education offerings – rooted in the Knox Core Values of Respect, Responsibility, Integrity, Courage, Kindness, and Scholarship – established the foundation for students to become positive contributors to their communities, both locally and globally, and prepare them for success well beyond high school graduation.
Knox Senior Class goes to Washington D.C.
Service Learning Requirement
Service learning is a unique form of experiential learning that allows students to go out into the community, learn from and help community partners, and reflect on their beneficial experiences. At Knox, each Upper School student is required to participate in Service Learning at several different grade levels.
Some of our Service Learning projects include:
The 9th grade class is working on a group activity to enrich the students' learning, to help open their eyes to world hunger issues, and to demonstrate how citizens in various communities around the planet live.
10th grade students will work on an activity with the service program called KB Operation Hope. Their website was started by two Knox students. The goal of working with this program is to help students at Knox learn about various needs around the planet and to help the program gather goods to support communities globally. For information about this trip, click here.
Juniors will continue the trend of service for others by participating in a project revolving around Habitat for Humanity. Habitat for Humanity is a program which has teenagers and adults work with professionals to build homes for needy individuals and/or repair homes damaged by storms.
Seniors will develop a personalized service learning program where they will select one or more projects within the community to earn points toward their full-year service goals.
Past Service Learning Projects
The Memory Project is a nonprofit organization that invites students to create portraits for youth around the world who have faced substantial challenges, such as neglect, abuse, loss of parents, and extreme poverty.
In the spring, students complete a fundraising project and then order their photos. They then create portraits for kids around the world. They worked on portraits of students from Guatemala this past year. These portraits can be done in many mediums; pen and ink, charcoal, pencil, water colors, paints, etc.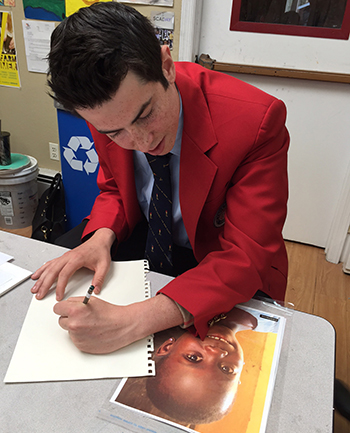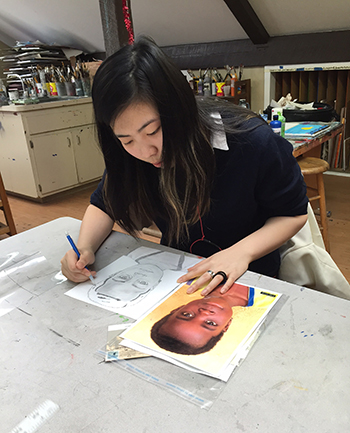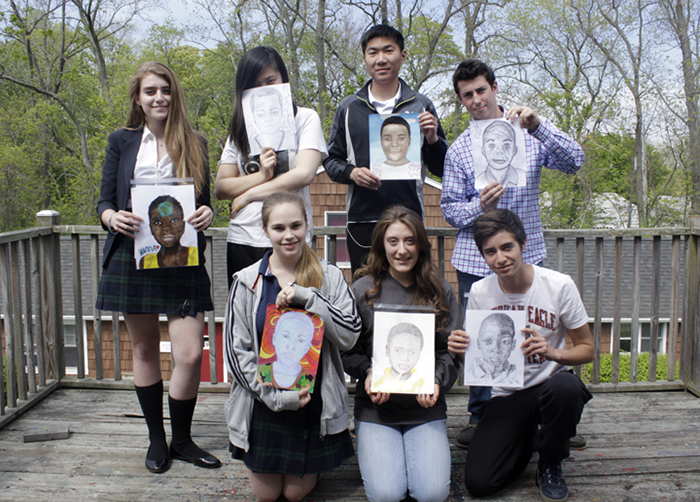 One the annual Heifer Farms trip, students will be learning about worldwide hunger issues and sustainability. On this trip, topics include learning about populations throughout the world, learning about extreme poverty and resourcefulness of people living in impoverished conditions, farming, and more. Students even learned how to prepare and cook food on an open fire.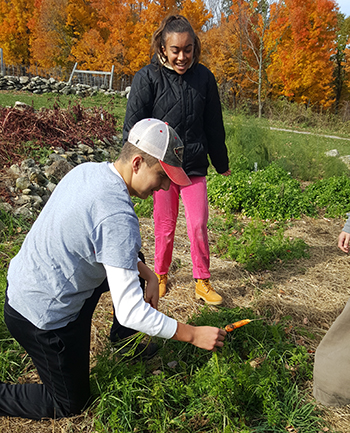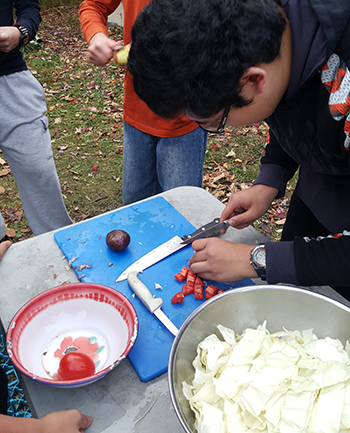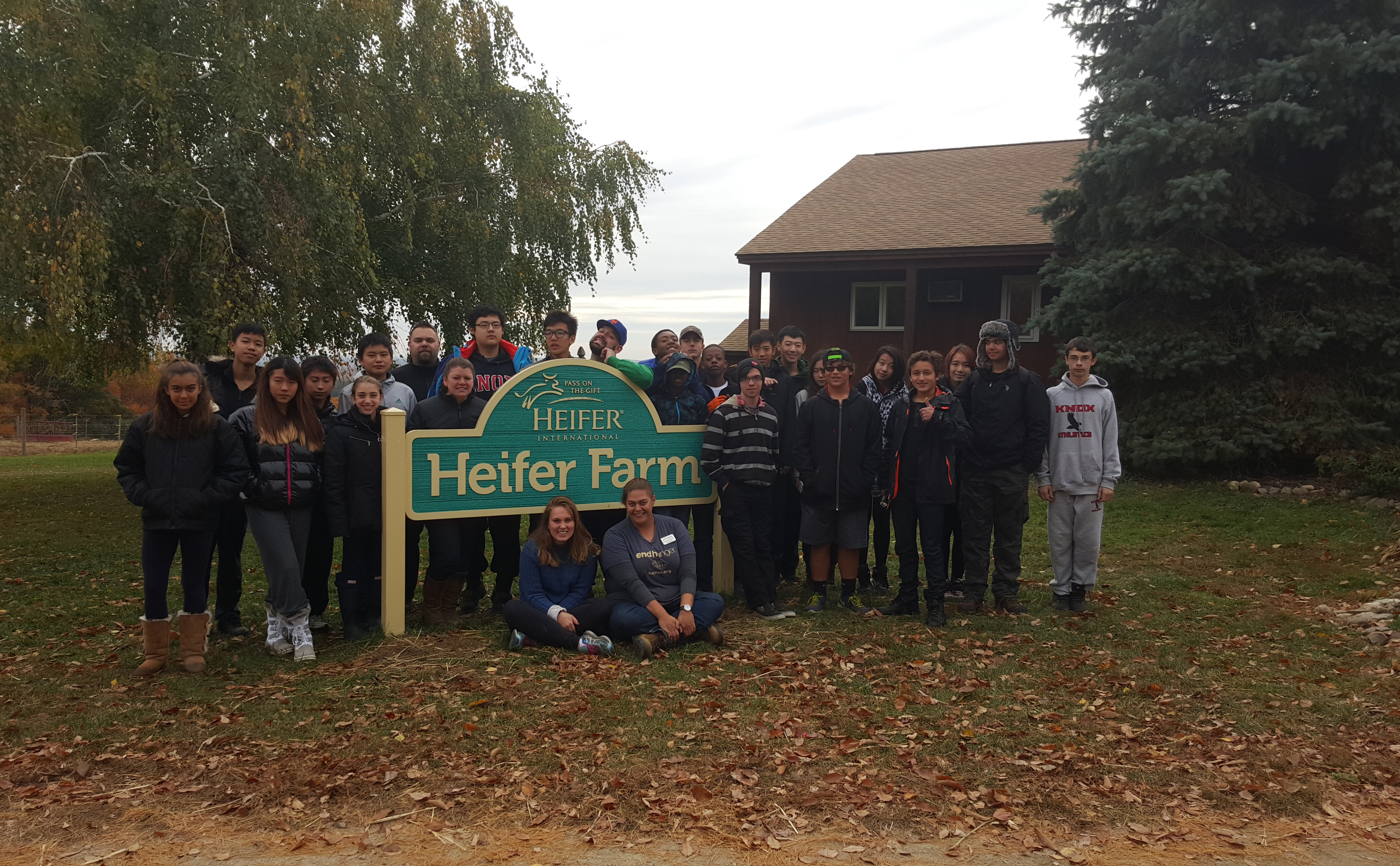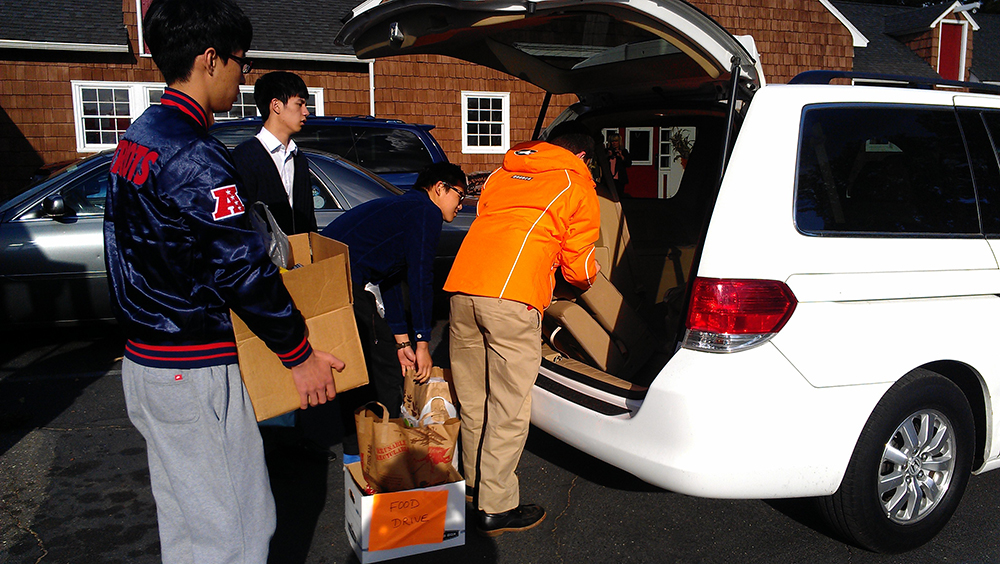 Community Service
At Knox we believe that community service is an integral component of the very fabric of our culture. We encourage students to "Be the change they wish to see in the world." Knowing that we cannot solve all of the world's problems overnight, we believe it is important to understand that even playing a small role in your community is important for the greater good.
---
Are you a local non-profit or charitable organization that would like to build a mutually beneficial partnership with students from our Service Learning class?
Please email our Community & Service Learning Coordinator, Mrs. Susan Layton at slayton@knoxschool.org.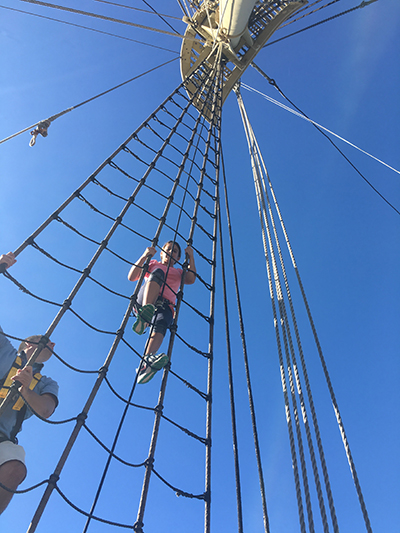 Knox students participate in many exciting extra-curricular activities throughout the year.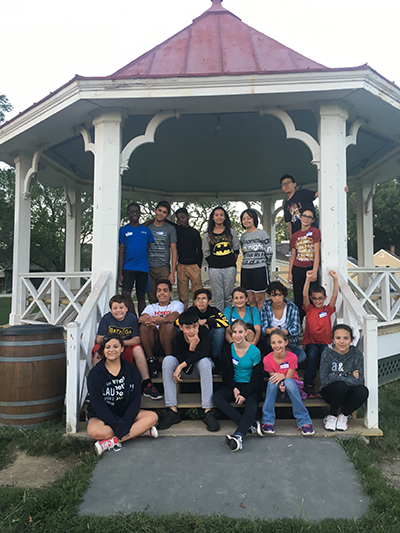 Middle School Field Trip to Mystic Seaport.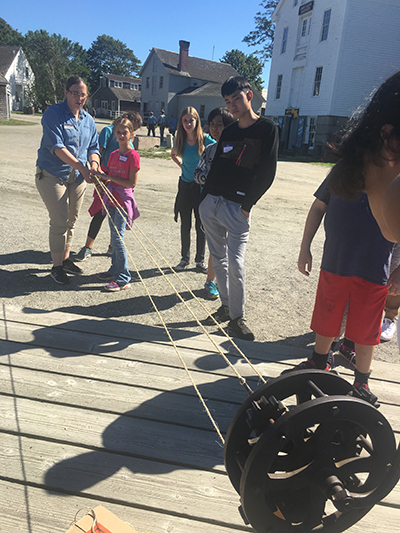 Students learn rope making.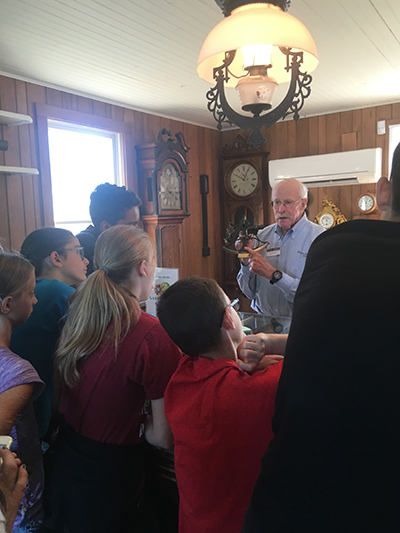 Students are transported back to the 1800's when learning about whaling in the Northeastern American region.