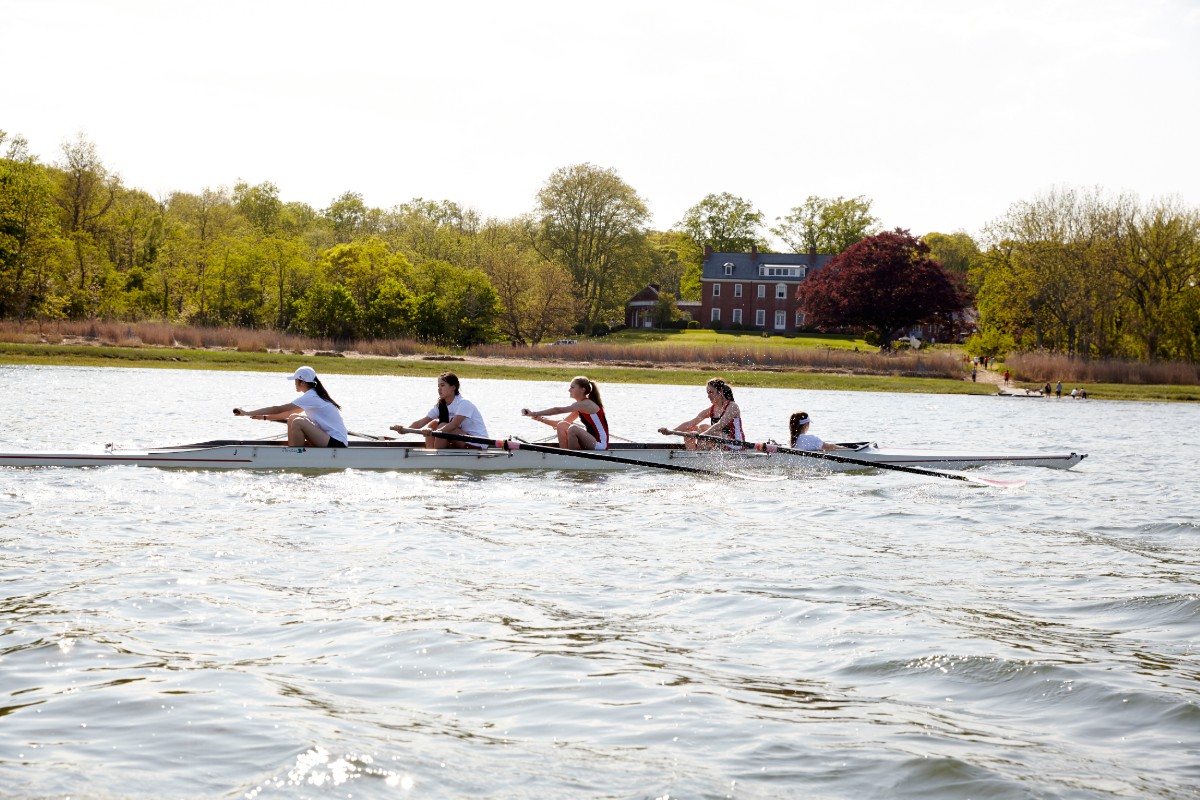 The Knox School is the prime location for competitive rowing on Long Island. Because the campus rests on the shore of Stony Brook Harbor, students are able to participate in this highly competitive sport in both morning and afternoon sessions. With coaches who reside on campus, and boats that launch from the campus shoreline, Knox Crew is a WINNING tradition!
Our Mission
Knox Crew seeks to promote competitive scholastic rowing as a tool to intellectually stimulate students and to better prepare student-athletes for the rigors and complexities of life through participation in physical and mental athletic training and competition.
Our Vision
To develop an interest in competitive team-based rowing as a scholar-athlete through joyful participation in a safe and positive environment. To instill a character-based program and impart an appreciation of the rigorous training process, by reinforcing genuine loyalty to each other. To create a positive and transformative experience so that rowers will leave the program leading meaningful lives. To encourage rowers to continue competitive rowing after Knox.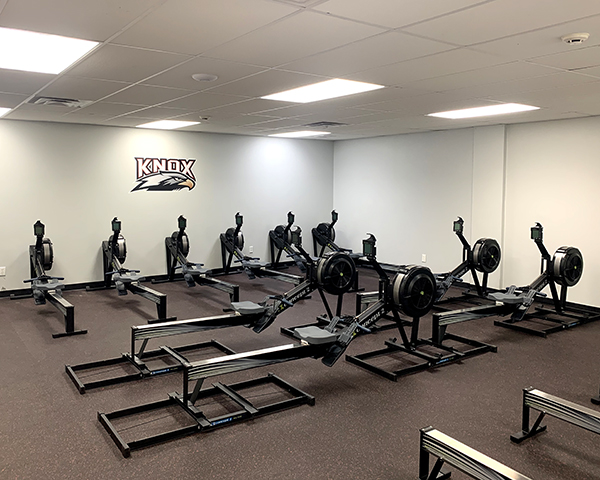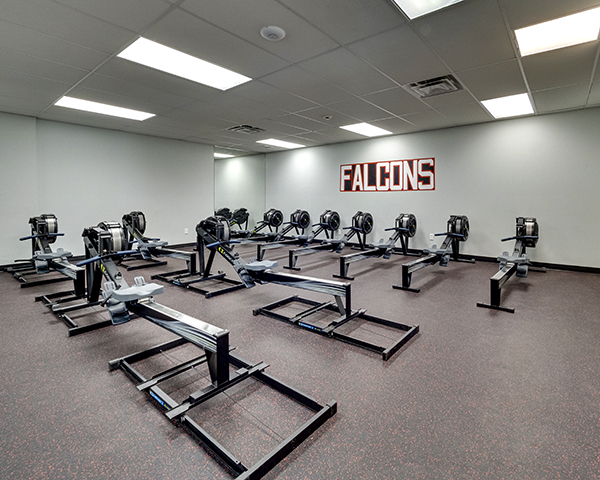 Falcons Crew is a full-year sport with training both outdoors on the water, and in our state-of-the-art indoor rowing facility with 18 ergs and a full weight room for strength and conditioning.
Our Program Features:
1 College Level Erg Room
30+ Boats
2 Undefeated Seasons
2 State Championships
7 World Records
3 Seasons of Sport (Fall, Winter, Spring)
4 Coaches with Collegiate Rowing Experience
4 Athletes in the Olympic Development Program
10+ Regattas per year
D1 at University of Kansas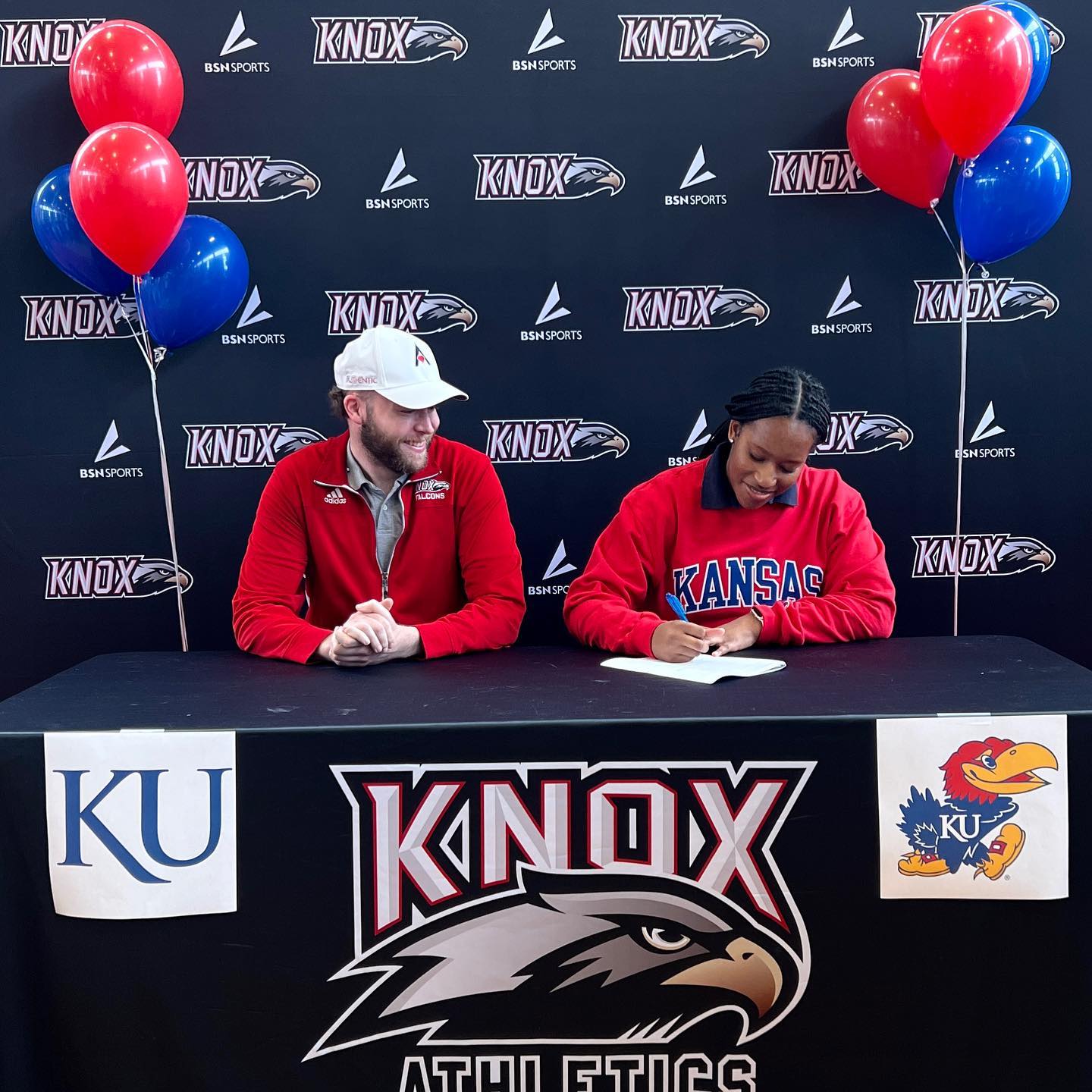 Congratulation, Kellyne Stephens '22 who will row D1 for the University of Kansas Jayhawks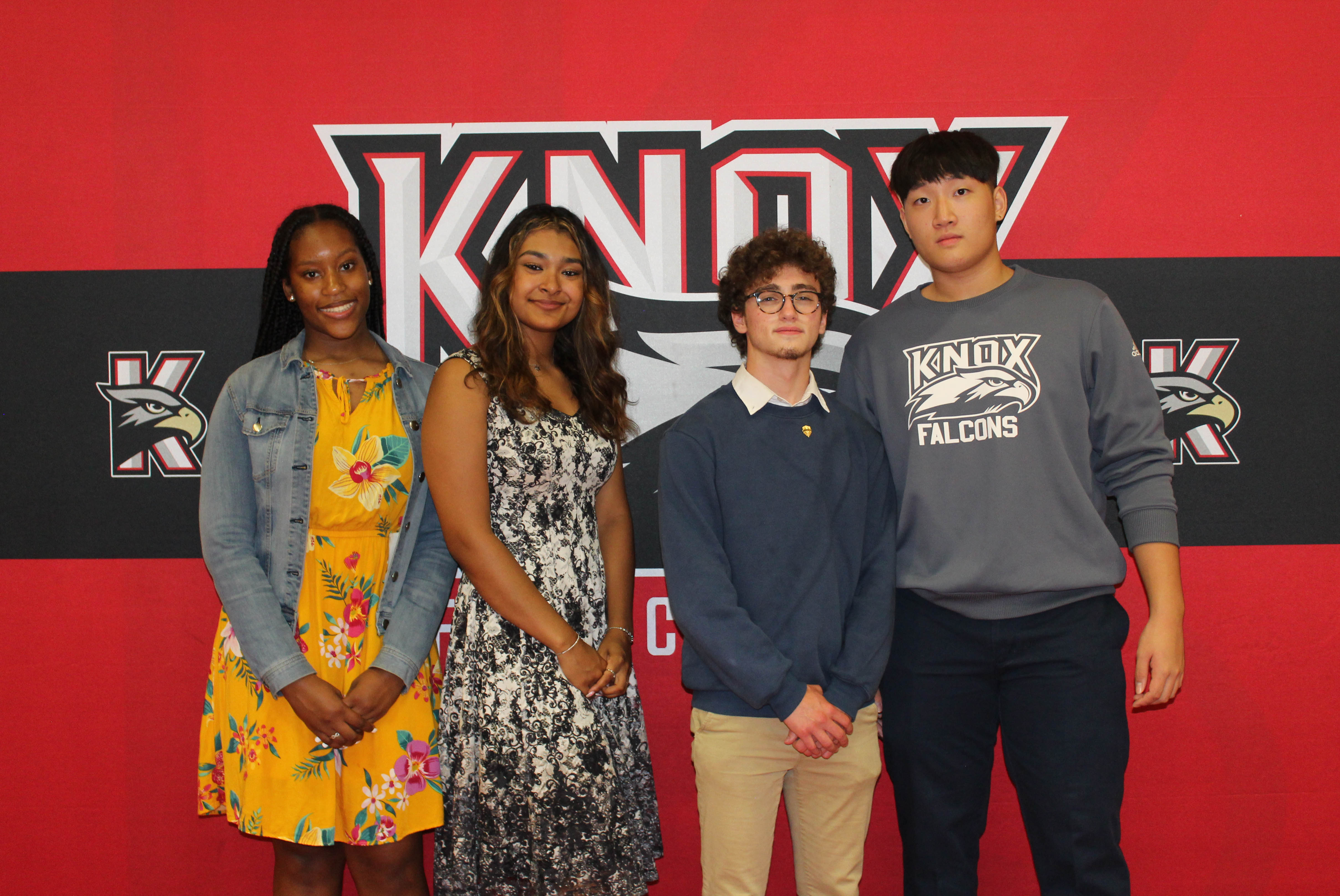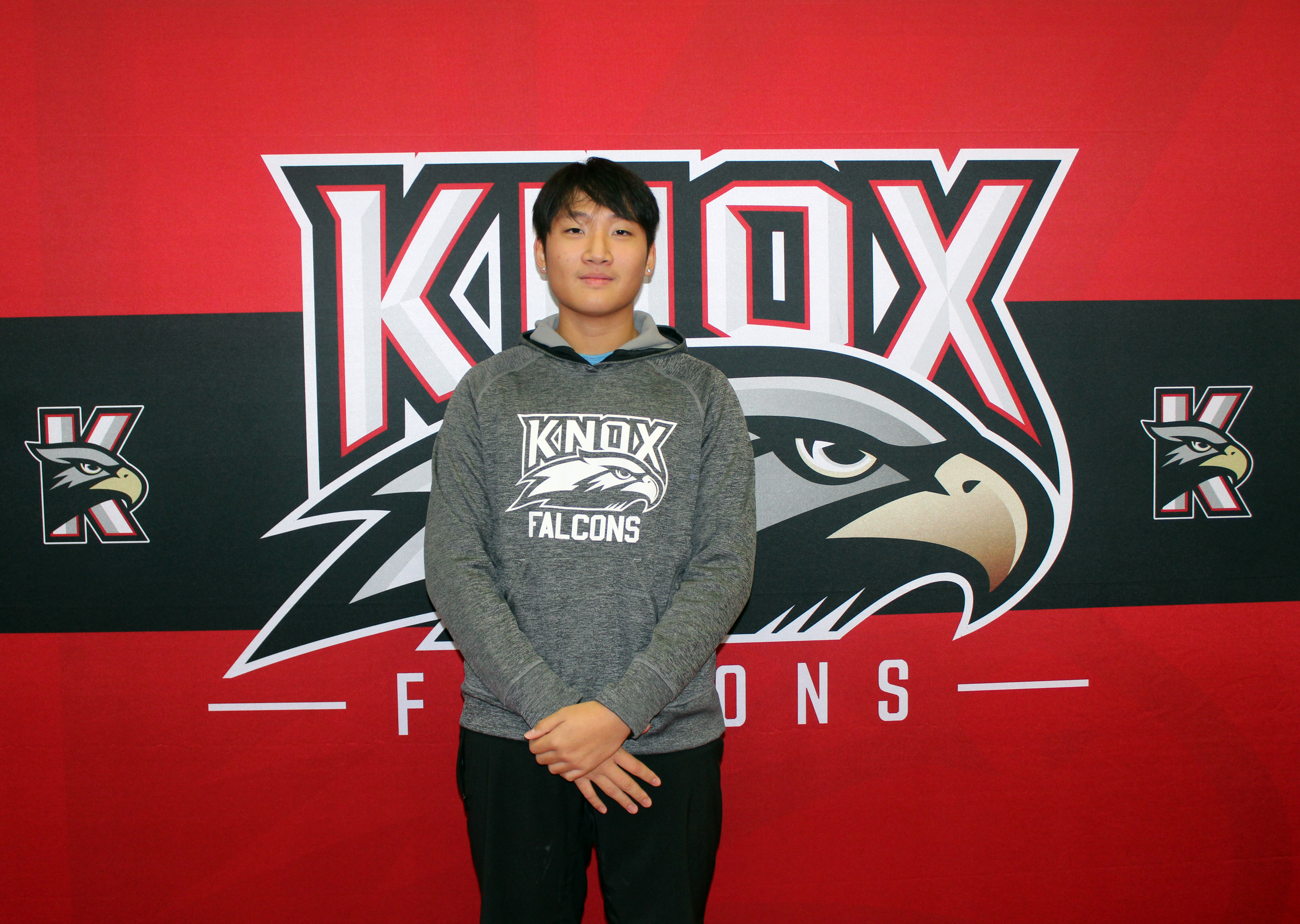 Best Coach on Long Island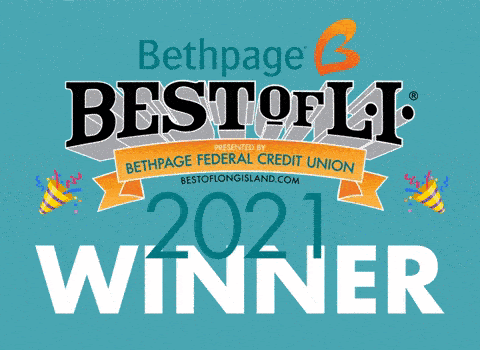 Rowers Achieve World Records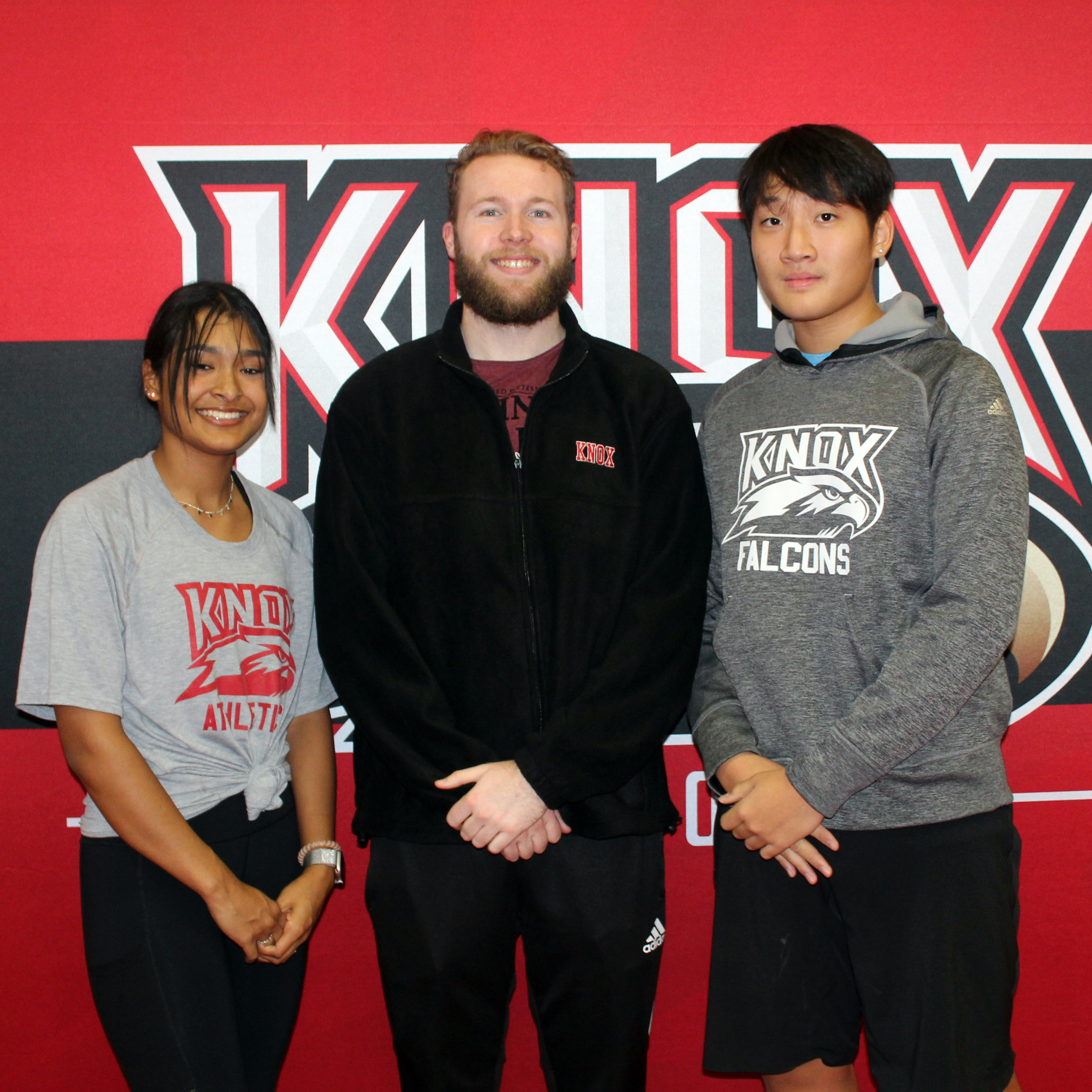 Highlighted in this image are Coach Liam Doughty and two Knox student-athletes who have broken multiple world records under Coach Doughty's leadership. Featured on the left is Izzy Halpin '22 and on the right is Jihyun (Alex) You '23.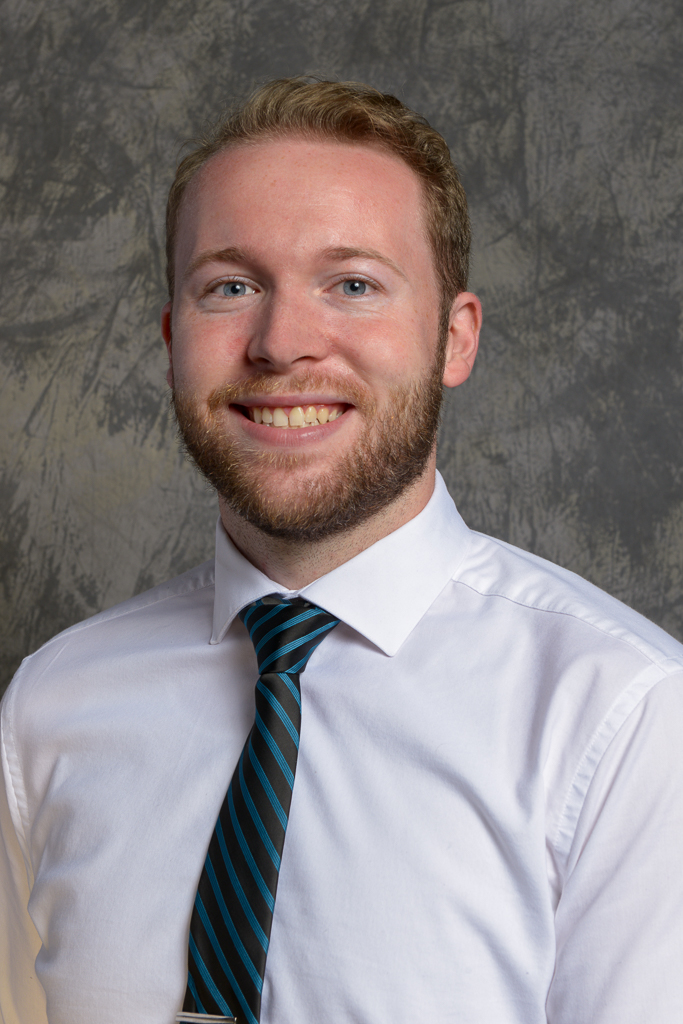 Liam Doughty
Head Crew Coach
Coach Liam knows what it takes to be a winning athlete and draws from these experiences when training our student-athletes every day.
Coach Liam first began rowing in high school where he made it to the medal podium at both states and nationals. He went on to row competitively at the University of Connecticut where he majored in Sports Management. Coach Liam continued his winning streak in college where he medaled in every race he entered, including prestigious regattas such as Head of the Fish and Head of the Housatonic. After college, he spent time at the Craftsbury Sculling Center learning from some of the top coaches and athletes in the country and then went on to coach at both Hofstra University and Stony Brook University before joining the Knox team. 
His track record as a coach is as impressive as his performance as a rower.  In six years coaching at the high school level, Coach Liam's teams have won six state championships, which include seventeen crews finishing top three in the state. He was instrumental in helping our Knox student athletes bring home the first two state championships in the program's history. This success was not limited to the state level – since Coach Liam joined The Knox School's coaching staff, our student athletes have broken a total of six world records on the rowing machine and four of our rowers were invited to compete with the USRowing Olympic Development Program. 
For all of his coaching efforts, Coach Liam continues to be recognized at the top of his game.  He was named Best Coach on Long Island in 2021 by the Bethpage Federal Credit Union's Best of L.I. and has been nominated again for 2022.  This past summer, he was invited as a guest coach to the USRowing High Performance Camp. 
Currently, Coach Liam is finishing his MBA from the Edinburgh Business School and serving as The Knox School's Athletic Director. As Athletic Director, he aims to bring the same rigor to all of our athletic teams.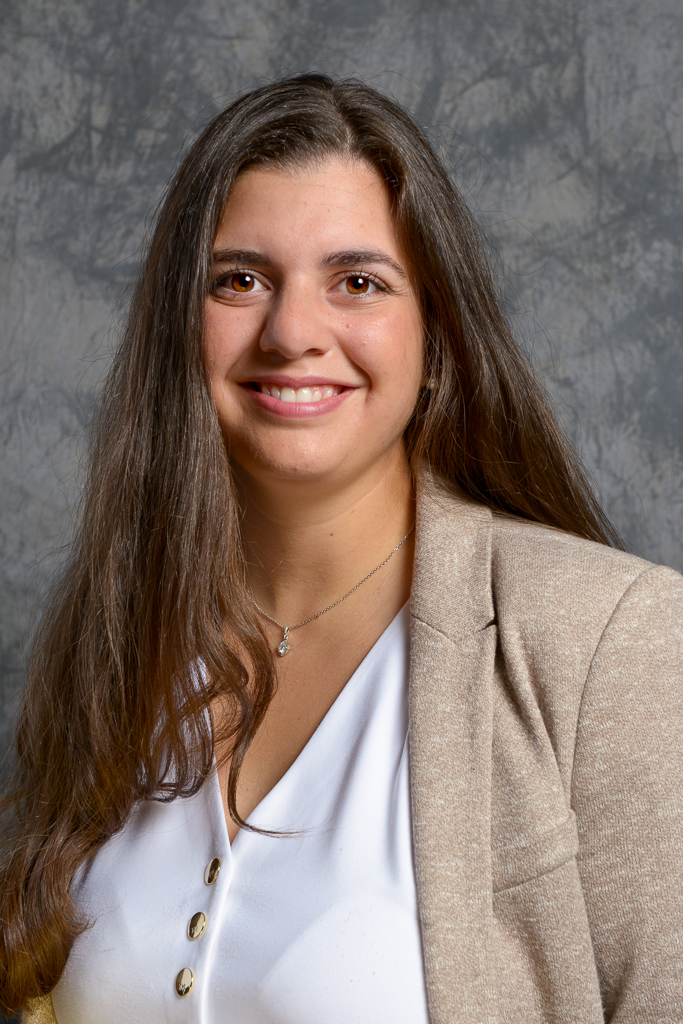 Loriana Demirciyan
Crew Coach
Coach Loriana began rowing at Stony Brook University during her sophomore year of college. She quickly rose to be the team's top female athlete and won the team's Golden Hammer award for fastest ergometer scores her novice year. She soon served on the team's executive board where she helped build a competitive atmosphere, learned how to run a club, and appreciated the work ethic the sport of rowing instills in athletes.
From there, Loriana decided to pursue a path of coaching. She has been coaching juniors, high school students, and masters athletes for the past two years. In 2020, she co-founded Spy Coast Rowing which has grown to be the largest masters rowing club on Long Island.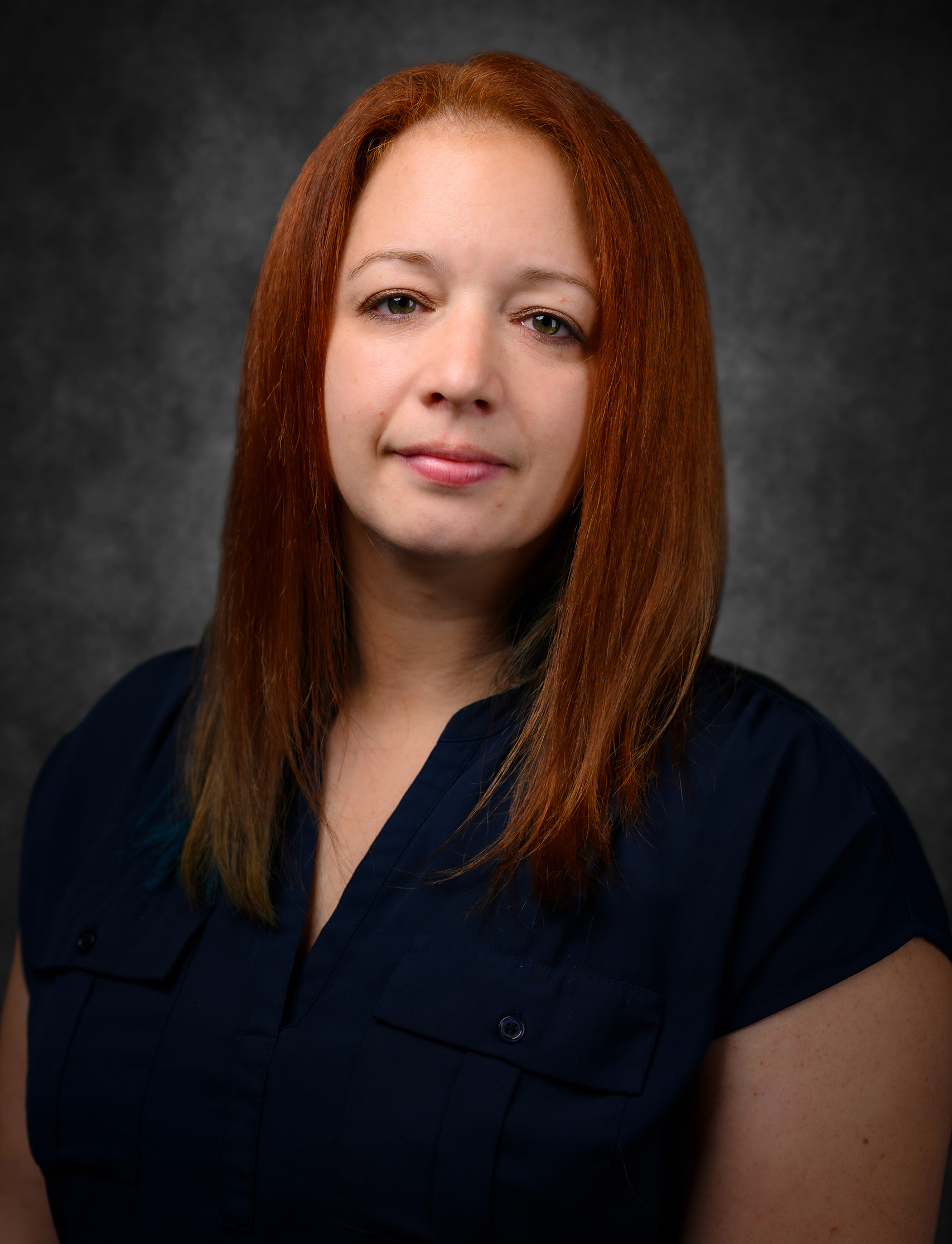 Stephanie Kilgannon
Crew Coach
Coach Steph joins the Knox family with over 20 years in the sport. She began her crew career in 2001 as a college freshman at Stony Brook University, rowing on the same water that she coaches on for Knox today. As a rower she trained year-round, spending winter and holiday seasons at Miami Beach and summers on the Connetquot River. As a college senior her 4+ boat had a remarkable year, taking gold at several head and sprint races, as well as placing top half at the Head of the Charles.
Coach Steph held various e-board positions on the Stony Brook Crew Team and when she graduated continued with the team as Head Coach. Where previous coaches were unpaid volunteers and funding through the university was low Coach Steph proposed and was able to obtain more support for the club team from the SBU administration. Similarly, she spent a year as Head Coach for Long Island University Crew team, rallying for more support of the club team and the sport.
Coach Steph went on to be the Varsity Women's Coach at Manhassett High School. During her time there the girls medaled several times over at Head of the Charles, New York State Scholastic Championships, Stotesbury Cup, US Rowing Nationals and Youth Nationals. Most recently Coach Steph worked as the Assistant Coach at Iona Preparatory High School. During the pandemic, tailoring virtual, off-water, and limited workouts to keep the team on track, the Men's Jr 4+ was able to obtain gold at the 2021 New York State Invitational Championship.
Over the years Coach Steph has attended various rowing clinics and conventions and has completed her Level 1, 2 and 3 US Rowing Coach certifications. She continues to row recreationally and competitively at the master's level.
Coach Steph also serves as our School Counselor and holds two master's degrees in her field. She is currently applying for her PhD in Counselor Supervision and Education.