Envisioned by its founder as a school rich in music and art, close to the cultural advantages of New York City and embodying "progressive" educational ideas and methods, The Knox School was established in 1904 in Briarcliff Manor, New York by Mary Alice Knox. The School has thrived in four subsequent locations, survived a devastating fire, and changed its name from Miss Knox's School for Girls to The Knox School.
Currently situated on Long Island's North Shore, the beautiful and serene Knox campus rests on a small peninsula between Long Island Sound and Stony Brook Harbor, and offers expansive waterfront views. Although continually evolving, Knox maintains many long-standing traditions and is still influenced by the vision of its founder. Today, it is a co-educational boarding and day school for students in grades six through postgraduate, where rigorous academics are combined with athletic and artistic pursuits to prepare young men and women to gain admission to leading colleges and universities.
To learn more about some of our most prized traditions at Knox, please click here.
Unlocking Student Potential Since 1904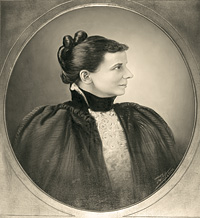 Mary Alice Knox was born in 1851 into a prominent family of theologians and missionaries. She taught history at Wellesley College from 1887-1895 and then served as principal of The Emma Willard School from 1897-1901 prior to founding her own school for girls in 1904. she developed much of the educational philosophy that influenced her 1911-1912 vision for her school for girls. Miss Knox had plans for a school rich in music and art, close to New York City, and embodying her work characterized at the Emma Willard School as progressive educational ideas and methods.
Unfortunately, her tenure at Knox was short-lived. One Saturday afternoon in 1911, while returning from a matinee performance at the Metropolitan Opera with students and faculty, there was a train accident that killed several of her pupils. Though unharmed herself, the shock appeared to be too great for Mary Alice, and her passing followed soon thereafter. Her tragic loss threw the school into a state of shock; but fortunately, leadership was immediately assumed by Louise Phillips, whose brother, Frank Phillips, was one of the trustee-owners. A distant relative of the founders of Phillips Exeter Academy and an 1891 graduate of Smith College, Mrs. Houghton had been a private school teacher since the death of her husband in 1905. She was, therefore, prepared to assume the responsibilities of her new role as Principal.
The fall of 1911 began a new era for Miss Knox's School for girls that would thereafter be known simply as The Knox School. The new principal, Mrs. Houghton proved to be an able and dynamic leader. Towering in stature, influence and personality – she was reportedly described by an alumna many years later as "a cross between Queen Victoria and God!" Whereas Miss Knox was known for her warmth and understanding, Mrs. Houghton (who was a perceptive intellectual and linguist) presented herself as tudied elegance and dignity. In contrast, was the friendliness of her assistant Mary Louise Bancroft. Another important presence at Knox, Miss Bancroft joined the staff in 1911 and remained as Assistant Principal for thirty-seven years, until she also assumed the mantle of Principal. Together, these two remarkable women made an impressive team in shaping the direction of the School in the years to come.
Mrs. Houghton's first year at the helm held more than the usual number of challenges. On a cold day in February, a student discovered smoke pouring into her bathroom (it was later learned that the fire has started in the furnace and traveled inside the walls). The drama teacher, who was in charge of the dining room that evening, ordered the students to collect what they could and vacate the building. In minutes, as they watched in disbelief, the flames spread and the School was reduced to ashes. Only essential records were saved, along with a grand piano that slid down a snow-packed slope minus its legs. After the fire was extinguished, Mrs. Houghton gathered her girls together and tearfully told them that they should transfer to Miss Dow's School. This idea was unacceptable to the girls who passionately shouted with one voice, "No! We'll have our school even if it is in a barn!" Shortly after, the School re-opened in Ossining, New York, on the grounds of the Kane Estate. The main building was small and cramped, but the School survived and was ready for the next big event in its history – the move to a new location.
Knox took a bold leap of faith in 1912 and rented larger quarters for the forty-two girls enrolled that fall. The new campus, located in Brookside Park in Tarrytown, New York, was a sprawling physical plant (whose buildings bore the names of roses) with ample room for the School to grow, and grow it did for the next eight years. The world was reverberating under the impact of World War I, and although "Knoxies" were certainly involved in the war effort, the daily schedule took little notice of world conditions. Three times each day pupils lined up awaiting a faculty member to lead them to meals. Morning assembly was followed by classes at nine, a bread-and-milk snack at mid-morning, a chaperoned walk around the grounds, athletics, Senior Tea with Mrs. Houghton, supervised study hall, and an after-dinner songfest followed by early bedtime.
Many long-standing traditions were established during this era. As early as 1912, Mrs. Houghton set up a competition between older girls called "roses" and younger girls called "buds." By 1918, faculty had adopted the name of "thorns" and their residence was known as "Thorn Cottage." A gym exhibition on March 4, 1916 was an early version of Gym Night. However, it was in response to the hazing of new girls by the old that led Mrs. Houghton in 1918-19 to divide the school into two teams: the Roses and the Whites.
The second decade of the 20th century also saw the birth of other Knox traditions: the yearbook, "Roseleaves"; the first school ring; a riding program, Christmas and Easter Vespers; a baby costume party; a Lower School that enrolled girls as young as eight; a song contest, and of particular importance, composing of the Alma Mater with words by Hazel Patterson '18 and music by faculty member, Pauline Bennet. But to many girls, it was the "Green Room" which held the greatest significance, since all important events took place there such as visits from John D. Rockefeller and former President William Howard Taft.
The second decade brought major changes to Knox as it did to the world after World War I came to an end. At its close, the graduating class of 1920 bid farewell to Knox as the School said goodbye to Brookside Park in Tarrytown and moved to a new home in Cooperstown, New York.
Opening day, October 4, 1920 found the 36 faculty and 158 girls of The Knox School in awe of the grandeur of the School's new home on the shores of Lake Otsego in Cooperstown, New York. For the next thirty-four years, the Otesaga Hotel would be the School's home from October through May of each year. Traditions were cherished in Cooperstown, while practices such as calisthenics in the open air at 7:30 a.m. were often a source of irritation for Knox girls. Yet, there was also a good deal of fun to be had and the run-on grace from Mrs. Houghton "lordblessthisfoodtoouruseandustothy-serviceforChrist'ssakeamen" was a source of guaranteed giggles at evening meals.
In the fall of 1921, a great cause for celebration was the marriage of Miss Bancroft to Alexander Stewart Phinney, a member of the Fenimore Cooper family. She was forty-one – short, chubby and pink cheeked – and he, a little gray-haired man who was fifteen years her senior. Over time, Mrs. Phinney emerged as a force in her own right and both she and Mrs. Houghton worked together to establish the Knox Athletic Association; a Christmas pageant in 1921; Winter Carnival in 1922; a Spanish Club and Scribblers in 1923; a French Club and the Senior Ship in 1925; and the Ring Ceremony in 1927. That year also brought a new face to the campus, a history teacher, Laura Wood, who would later follow in the footsteps of her mentors, Mrs. Houghton and Mrs. Phinney
The Great Depression and World War II had impacted the school, but the Principal and Assistant Principal met the challenges hurled upon them by the outside world. However an impressive list of world figures wrote to, spoke at, and performed at Knox, Eleanor Roosevelt being one of them. During this period, 300 Knox alumni were active in the war effort, students prepared for the Winter Carnival; performed in horse shows; enthusiastically sang class songs during the Lantern Parade; avidly competed in the yearly song contests that produced "Knox is Filled with Passing People", written by Margaret Henderson in 1927 and the "Senior Spring Song" by Linda Mosher 1944. Senior Blazers were first worn in 1931 and were changed to white in 1943.
A gold and carnelian Senior Ring was adopted in 1933 and Rose (1945) and White (1947) Team Songs were made permanent. Suffering from failing health, Mrs. Houghton retired in 1948 with the title of Principal Emerita, turning the School over to Mrs. Phinney (A.B. Smith, A.M. Columbia). Over the next six years, cessation of railroad service to Cooperstown and rising heating costs, along with restrictions on the school year by the owners of the Otesaga Hotel, caused the Bursar, Ethel Knipe, to convince Mrs. Phinney and the Board of Trustees to find a permanent campus for The Knox School. They moved to Nissequogue, Long Island, the highlight of 1954, the School's 50th anniversary.
The new campus was a sixty acre estate known as "Land of Clover" on Long Island's prestigious North Shore. The thirty-five room Georgian mansion modeled after Westover Plantation in Williamsburg, Virginia by the eminent architect, Archibald Brown was built from 1912-1918. The property includes a distinctive barn and riding facilities; access to horse riding trails and close proximity to New York City. In a curious twist of fate, Mrs. Houghton's funeral coincided with Opening Day for the new campus in the fall of 1954. Much had to be done to convert the estate into classrooms, dormitories and a gym, but Mrs. Phinney who was now 75 years old found her age to be no obstacle.
Although her influence continued for years to come, Mrs. Phinney was ready to retire in 1958, and Miss Laura Louise Wood (A.B. Wheaton, A.M. Radcliff), a teacher at Knox from 1927 through 1944, was given the task of overseeing construction and programs at Knox. Miss Wood's list of accomplishments was impressive and included developing a riding program under the direction of Harry de Leyer, who allowed the girls to ride his famed horse Snowman; installation of campus lighting, paving the roads and adapting the Cottage and Terrace to dormitory use; construction of a new gymnasium (Bancroft-Phinney Hall in 1963) and a faculty house (Knipe Cottage, built by Mrs. Phinney in honor of Mrs. Knipe in 1966). Under Miss Wood's watch, Knox continued to have the Houghton-Phinney stamp until Laura Wood retired in 1969.
The fifth principal of Knox was Miss M. Patricia Bayless (B.A. University of London), who had previously taught in New Zealand and Rhodesia. Her approach differed from that of her predecessors, but she had great hopes for the future of Knox. Unprecedented events such as the war in Vietnam and social upheavals in the U.S. made the atmosphere on many independent school campuses just as unsettled. Enrollment plummeted to an all-time low, and prospects for the School looked bleak as Miss Bayliss tendered her resignation effective June 30, 1971 with only seventeen pupils re-enrolled for the 1971-1972 school year.
The School's survival was very much in question when the Board of Trustees pinned their hopes on a young man ready for the challenge in the spring of 1971. Clifford Kapps Eriksen (B.A. William and Mary, M.A.L.S. Wesleyan) became Knox's first Headmaster. With more than twenty-five years of New England prep school experience, he along with his wife Elsa brought to Knox the qualities of energy, commitment and vision. Mr. Eriksen returned to the structure and traditions of Knox's former years, expanded the academic program and restored traditions that had been discarded in the late sixties. In addition, the lower school was reactivated and recruitment extended to the four corners of the globe; but in September of 1973, the most dramatic step was taken, six boys were admitted to the School. When the School opened for its 75th year in 1978, enrollment had risen to over 140 students with an equal number of boys and girls. Special recognition was given to Miss Wood in the spring of 1978 on the occasion of her 50-year association with Knox, but Mrs. Phinney did not live to see the School fully recovered. Her passing at the age of ninety-five in 1975 brought an era to a close, and strangely enough, her funeral, like Mrs. Houghton's twenty-one years earlier was on Opening Day.
A Diamond Jubilee Reunion was held on Cooperstown in May of 1975, and in the years that followed, the School entered a period of unprecedented growth. An exchange program with Bedstone College in Shropshire, England was established in 1982 and Knox reached its highest enrollment (180) on the Nissequogue campus. Full accreditation was granted to the School in 1983 by the Middle States Association of Colleges and Secondary Schools, and the School's first fully-funded scholarship was established in 1987 in memory of Allen Manfuso '83. Equally important to the School's growth were construction projects completed between 1979 and 1993: MacKenzie House (honoring Trustee Ian MacKenzie) in 1980, the Elaine and John Steinbeck Media Center (1980), an art studio (1982), music classrooms in Bancroft-Phinney Gymnasium (1983), two faculty houses (1984), expansions to Upper Dorm and Senior Cottage (1985), Miura Hall boy's dormitory with adjoining faculty housing along with the completion and the dedication of the Wm. Turner Shoemaker Theater (a tribute to Knox's longtime drama director, mathematics chair, and chaplain) in 1987.
In 1989, Lawrence Hall, a mathematics/sciences building honoring Trustee A. Brewster Lawrence was built and in 1990 the Joan Plimpton Mackinnon Library Wing was completed. During the 1980's numerous sports were added to the School's athletic program and athletic facilities were expanded adding a baseball diamond (1980), four tennis courts (1985), and a new riding ring (1988).
The ten years leading up to the School's centennial, represented a period of evaluation and evolution. Fine and performing arts continued to flourish, the riding program housed in the Phebe T. Phillips Equestrian Center remained strong and the School continued to take advantage of cultural offerings in New York City with frequent trips to the symphony, ballet, opera, Broadway theaters, museums and art galleries. When Clifford Eriksen stepped down in 2000, Assistant Headmaster Michael Esten was appointed Head of School.
During his tenure, Michael Esten (BA Boston University, MBA LIU/C.W. Post) oversaw vital changes in the School as it prepared to meet the demands of education in the 21st century. He strove to raise the faculty's awareness of the need for professional development, stepped up constituent outreach, initiated the School's student advisor program, championed improvements in the academic curriculum, and created more distinction between grade levels. Upon Mr. Esten's departure in 2002, F. Graham Brown was named Interim Head of School, and then Head of School the following year. He came to Knox out of retirement after sixteen years as Head of School at three different K-12 schools.
Mr. Brown immediately set upon a course to invigorate the school, working with the Board of Trustees to develop a strategic plan, "Preparing the Next Generation." Central to this plan was a revised Mission, Purpose and Philosophy and Core Values that permeate all aspects of School life. Under Mr. Brown, a sixth grade was added along with a more clearly defined Middle and Upper School, a summer camp was established, a Parents' Association was begun and a major capital campaign to fund critical improvements and upgrades was launched.
In the fall of 2004, Mr. Brown announced his intention to re-retire. Shortly thereafter, David B. Stephens (B.S. Hobart College, M.S. Syracuse University) was appointed Head of School. When David Stephens began his work in the summer of 2005, he brought to Knox a strong background in independent school education and a love of School history and traditions. Dedicated to academic excellence, he worked with his administration to restructure the academic program. Under his guidance, the lower level of Bancroft Phinney Hall had a major renovation adding locker rooms, offices and classrooms, such as the E. Janice Zingale Music Room. Other facilities on campus received cosmetic improvements and a gallery was created in the Houghton Solarium to show the work of Knox students and visiting artists from the community. In 2008, Mr. Stephens left Knox and George K. Allison (A.B. Union College, M.A. Trinity College), who was Assistant Headmaster under Clifford Eriksen from 1976 –1985, returned as Headmaster, postponing the retirement he and his wife Lucy had planned after George's twenty-three extremely successful years as Headmaster of Perkiomen School in Pennyslvania.
George Allison's love for Knox was evident from the moment he stepped back onto the campus. He immediately set to work improving facilities, updating technology and installing computers and Promethean ActivBoards in all classrooms. He re-energized the Offices of Admissions, Development and Alumni Affairs and strengthened a faltering Parents' Association, holding regular meetings in his home. Also through his initiative, the "Semper ad Lucem" Chapter of the National Honor Society was established at Knox. George Allison's involvement in the local community, his standing in the independent school profession, and his participation in various conferences around the world helped to raise awareness of Knox. In addition, his outreach to alumni, parents and friends supported the Knipe Cottage expansion to provide additional student and faculty housing.  Under his direction, the School submitted a request for approval from the town and village for the building of a seventy-foot "catwalk" into Stony Brook Harbor to support the camp program and Knox Crew. As long-time Board members transitioned off of the Board of Trustees, Mr. Allison filled these vacancies with alumni of the School. In accepting the position of Headmaster, George Allison's goal was to "right the Good Ship Knox", preserving the best of the past and guiding the School toward its considerable potential in the second decade of the 21st Century. He made notable progress in all areas while leading Knox "Always Toward the Light."
After George Allison's retirement, Thad Gaebelein became The Knox School's new Headmaster. An Army officer, Mr. Gaebelein had taught military history at West Point and served as Director of Ethics and Character Development at the United States Merchant Marine Academy. He had also served as the former Headmaster of The Stony Brook School prior to joining Knox. Under his direction the dedication of Eriksen Hall had taken place to honor Clifford Eriksen. The school was also involved in engaging projects such as building a greenhouse and being a part of charity work in the community.
In 2014, former Knox science teacher and Director of the Summer Adventures program, Kristen Tillona-Baker, returned to Knox's home beside the shore to assume a new role as Head of School.  Under her leadership, Knox grew exponentially in every important dimension as an independent school. She restructured and rebuilt the School's administrative team, establishing a strong leadership culture. During her first year as Head, Mrs. Tillona-Baker outlined "Vision 2020" which became a blueprint for her work over the next seven years.  Guided by this strategic plan, she spearheaded such improvements as the addition of a state-of-the-art STEM lab, a fully equipped computer lab, and the revitalization of the Equestrian Program.  During this time, the sports program grew significantly making Knox a competitive school in crew, equestrian, basketball, and soccer.  More recently, Mrs. Tillona-Baker and her administrative team successfully led the School through the unprecedented and challenging times of the Covid-19 pandemic, and her insightful leadership gave the staff the confidence they needed to continue to educate Knox students while navigating uncharted territory.  After seven years of overseeing Knox's growth and expansion, while commuting between her school home on the Knox campus and her family's home in Massachusetts, Mrs. Tillona-Baker decided it was time to step back from her position as Head of School and pursue non-profit work closer to her hometown.  Long-time Assistant Head of School, Virginia Riccardi, was named the new Head of School in 2021.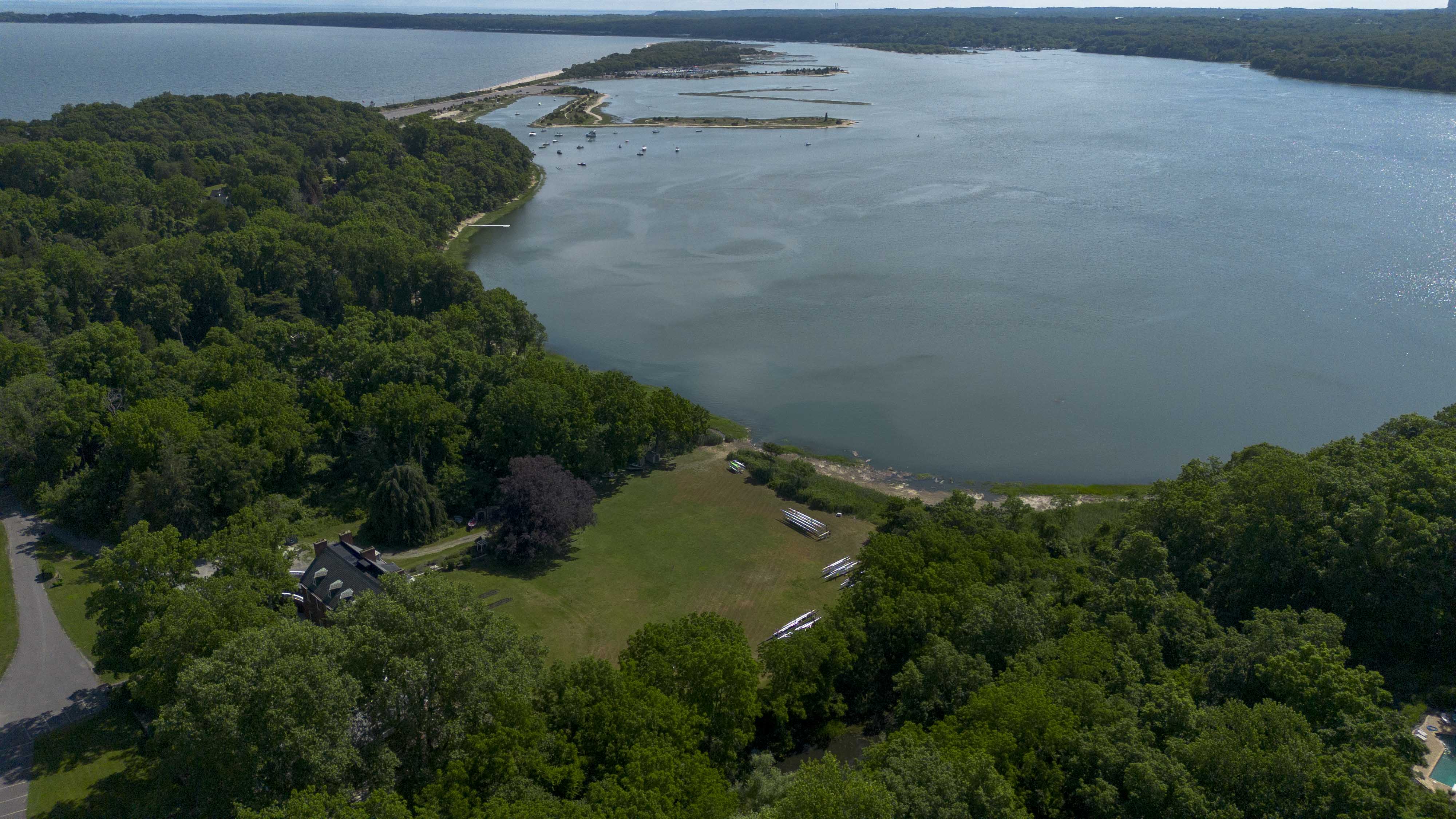 Mrs. Riccardi has a long history in education and with the School. She holds a Master's Degree from Columbia University's Teachers College, where she was a student in the Carnegie Mellon Fellows in Education Program.  She taught middle school in the Freeport Public School District and was an account executive for an educational communications firm before joining the Knox team. She began her career at The Knox School in 2011 as Assistant Director of Development. In her first year, she exceeded the School's annual fundraising goal and re-established relationships with independent school recruiters and agencies that had been inactive for years. During her second year at Knox, Mrs. Riccardi added Chair of the English Department to her job title. She built rigor and relevance into the curriculum, which improved student achievement on college entrance exams and continues to provide the skills necessary for students to meet the demands of college writing.  As Assistant Head of School, Mrs. Riccardi was highly involved with the successful day-to-day operations of the School, traveled overseas for admissions and recruitment, and introduced the School's first-ever dual enrollment for college credit courses. Her strong academic foundation and commitment to leadership growth has built a staff culture that includes loyalty to the School and its mission.