Long-standing traditions, such as Gym Night and our Annual Lantern Parade have been celebrated from generation to generation. Knox students, faculty, and staff cherishes the traditions as valuable contributors to the campus culture.
Are you Red or are you White?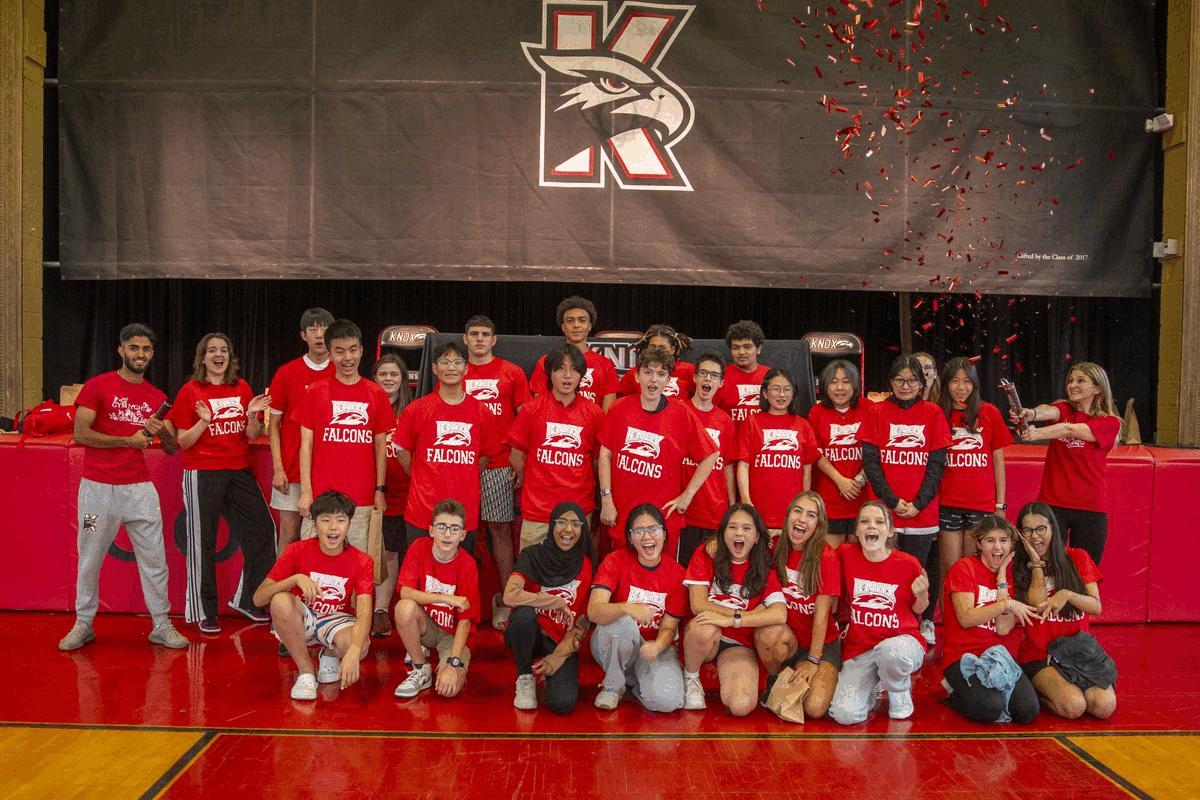 At Team Choosing often referred to as "Fate Night", new Knox students, faculty and staff are selected to be on a team that represents one of the school colors. Once chosen, you are either "Red" or "White" for life. Games and challenges throughout the year are fun and competitive. The winning point team has its name inscribed on a permanent school trophy at the end of each school year and goes down in Knox History.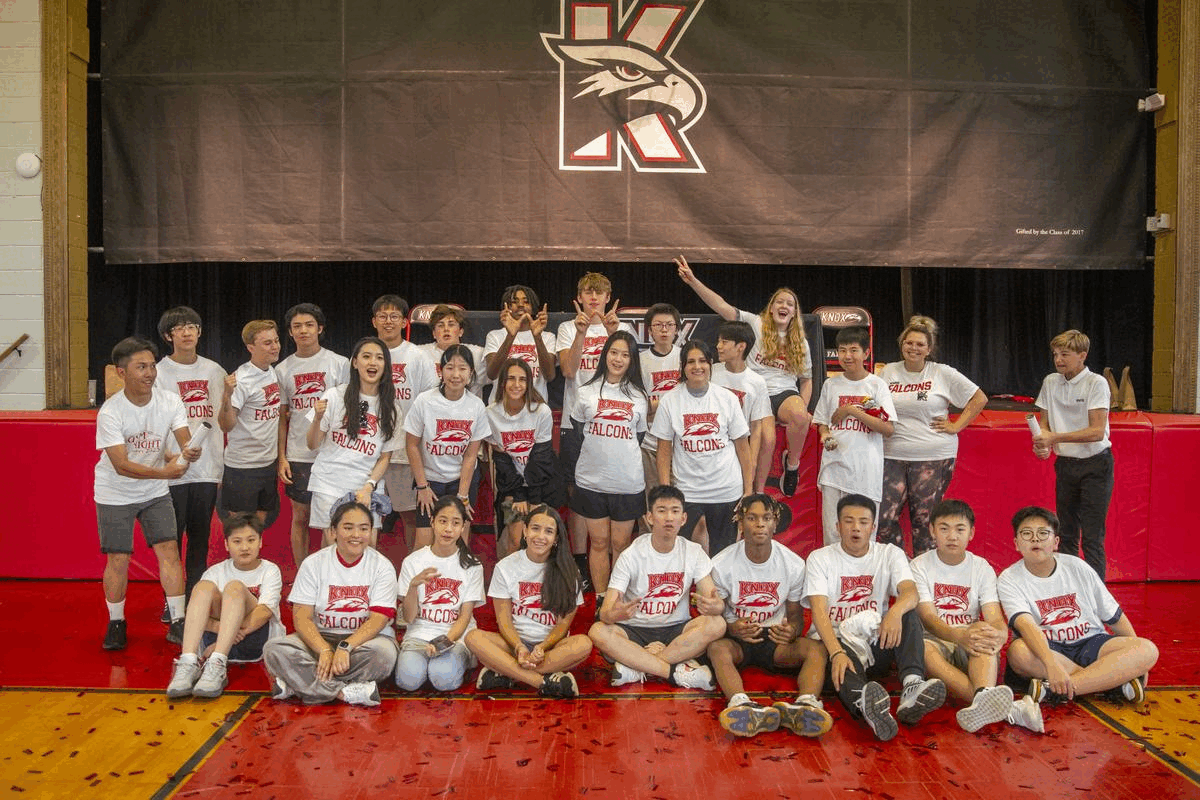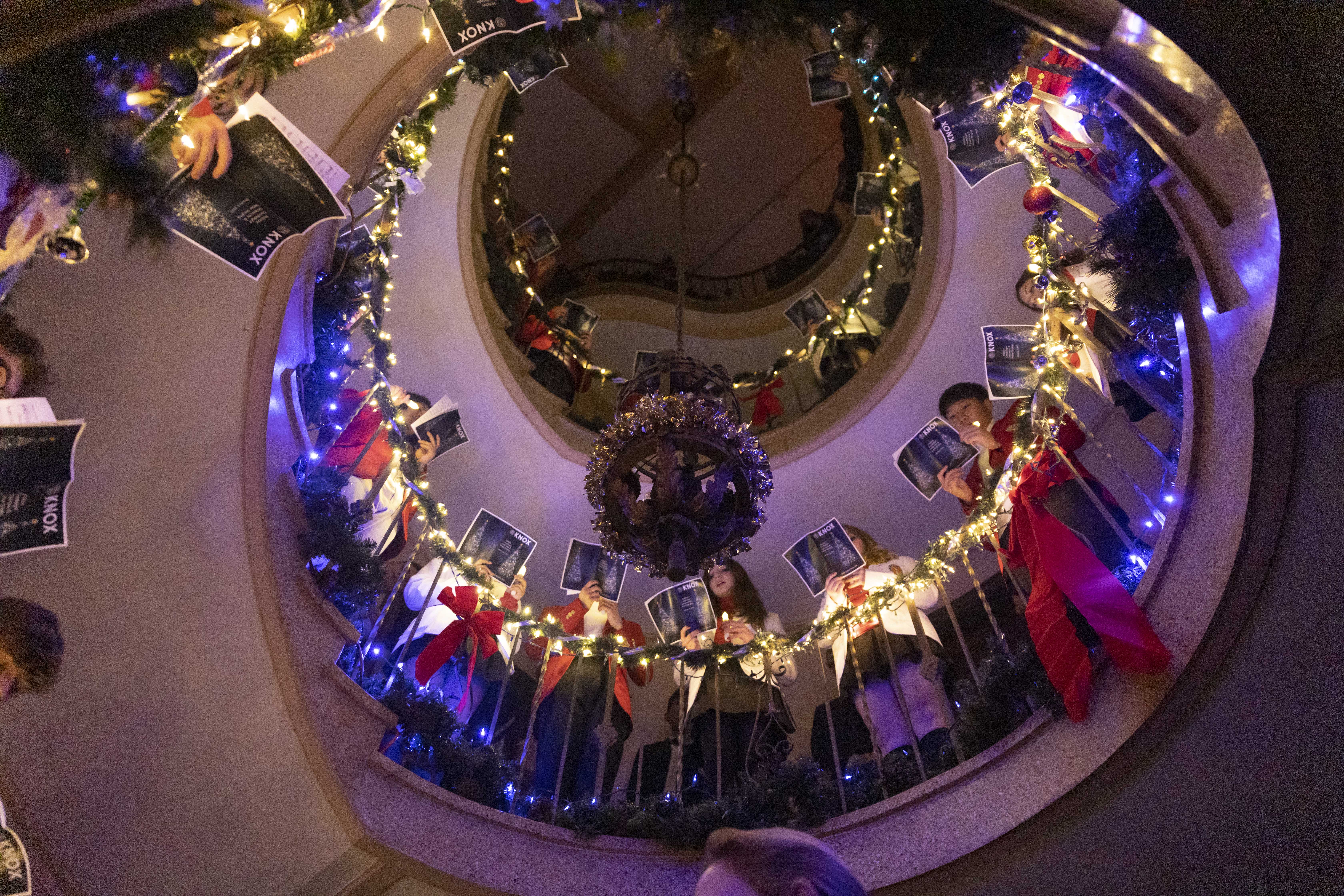 Music bridges cultures and helps us to celebrate our shared humanity. On the last Thursday evening before winter break, the Seniors sing a collection of holiday-themed music, both sacred and secular, as they process from the Meeting Room (pictured above) to the grand staircase of Houghton Hall where they gather with the rest of our school community. Their self-selected songs are often poignant reminders to take a moment to enjoy each passing hour.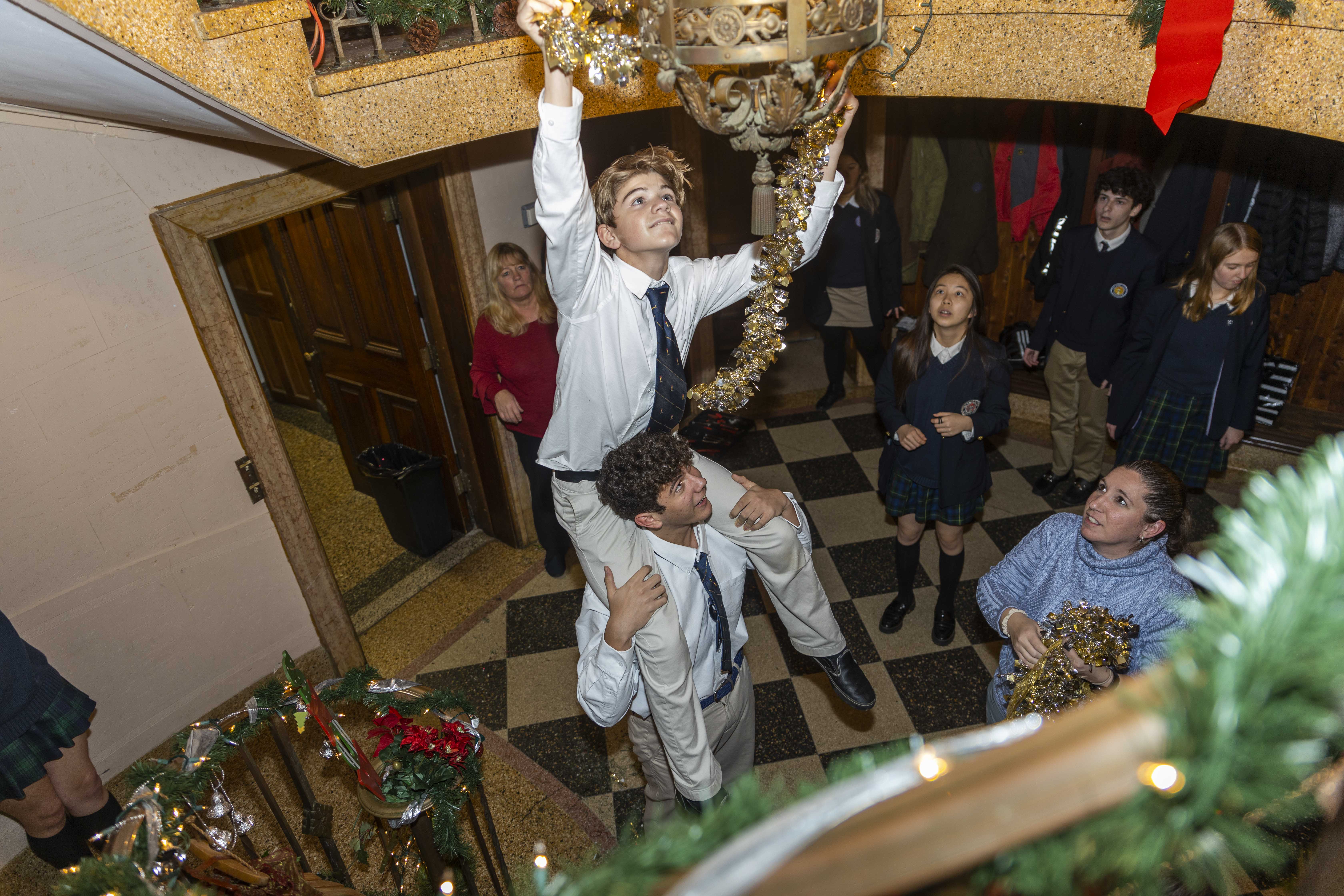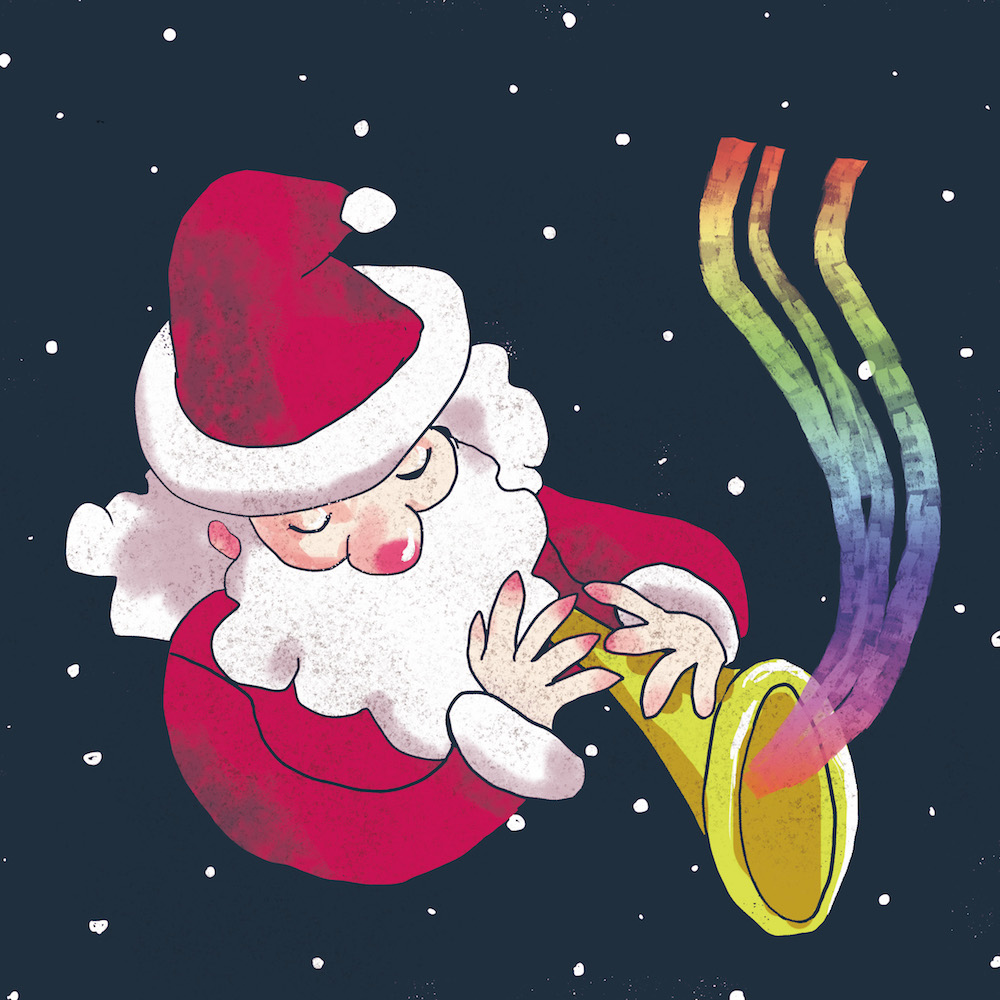 Artwork for the Class of 2017 Senior Sing program by Gia Zhao '17.
Our annual Gym Night is a time for fun and friendly competition as the red and the white ream compete to earn points towards the big prize. Put on your game face for tug-of-war, dance competitions, karaoke, and more!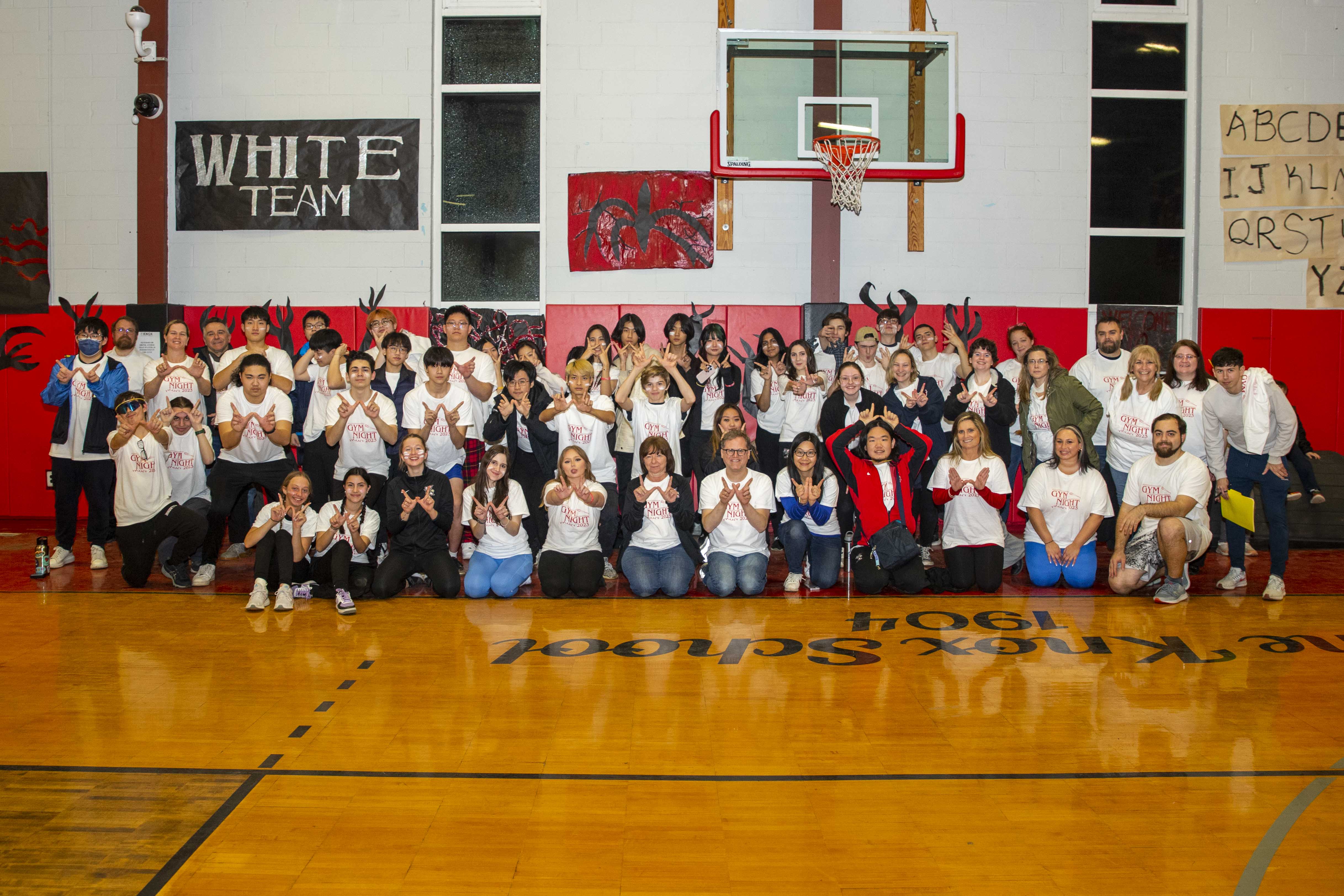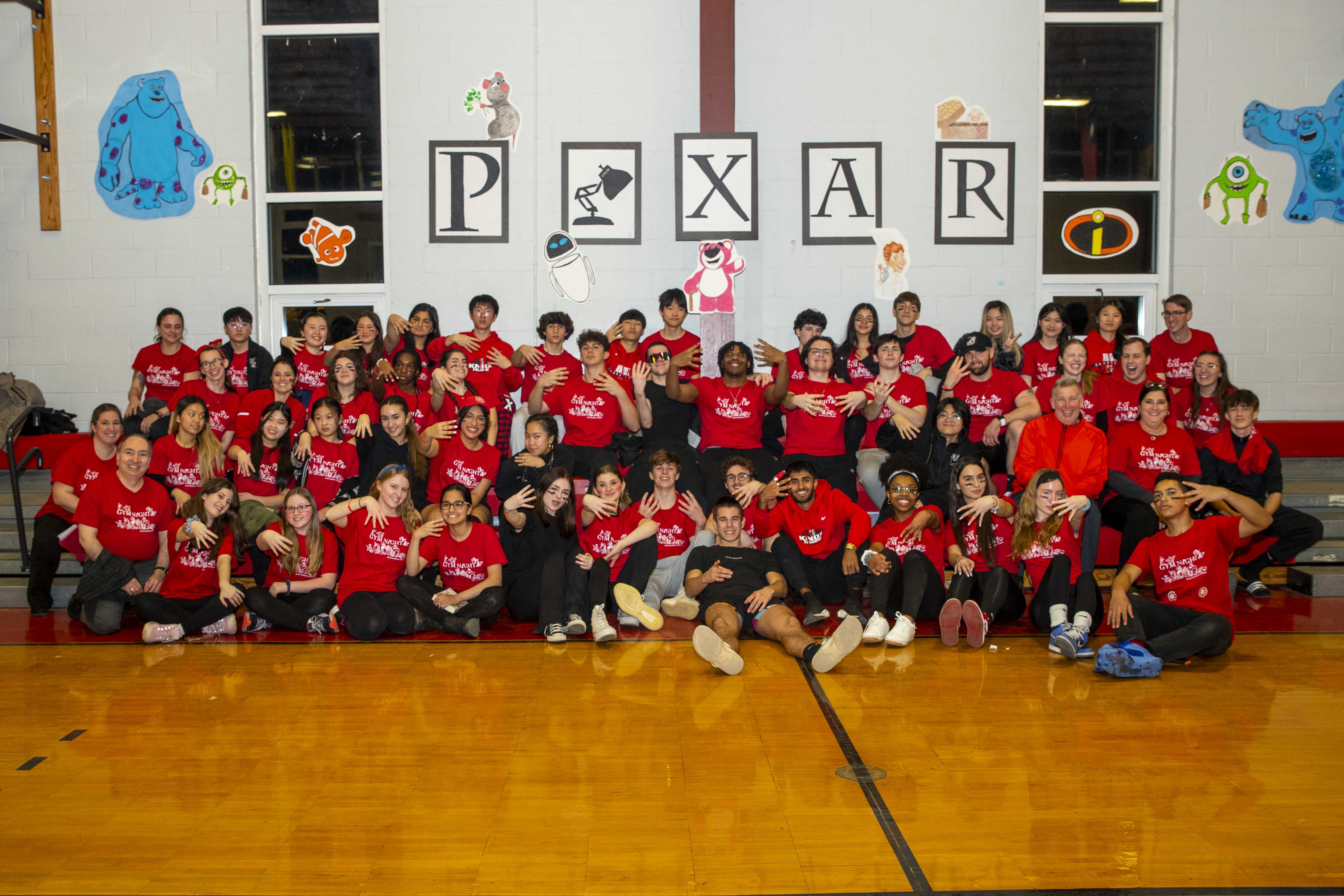 The Annual Knox International Fair is an opportunity for students, staff and faculty to come together as a community to celebrate the beautiful diversity that represents the student body at our school. Performances, a fashion show, and a bounty of delicious treats are available for all to enjoy.
In the fashion show portion of our International Fair, students have the opportunity to share the diverse styles of dress from their home countries.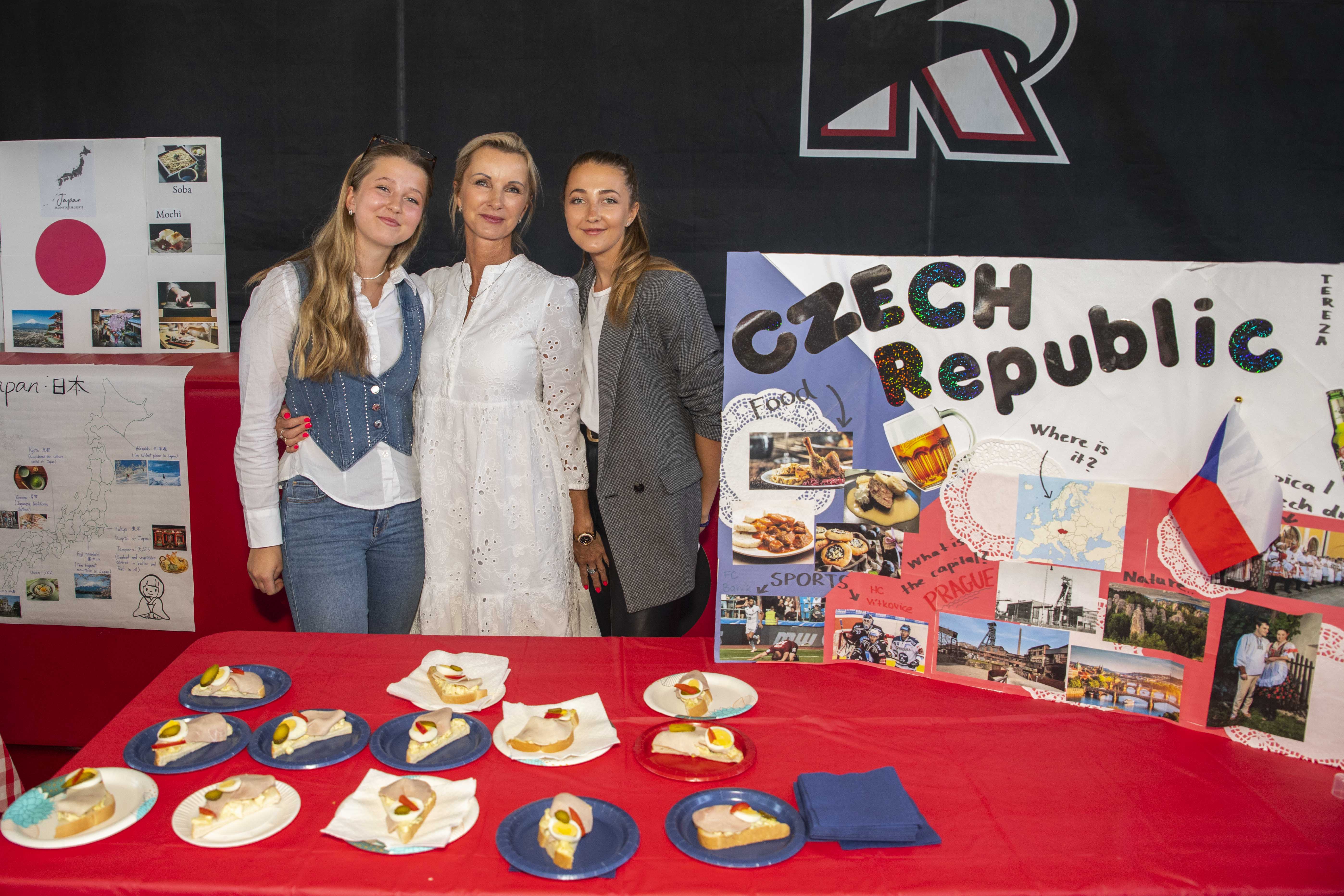 Students prepare bountiful food tables for our annual International Fair which celebrates the culture and cuisine of the many nations from which our students hail.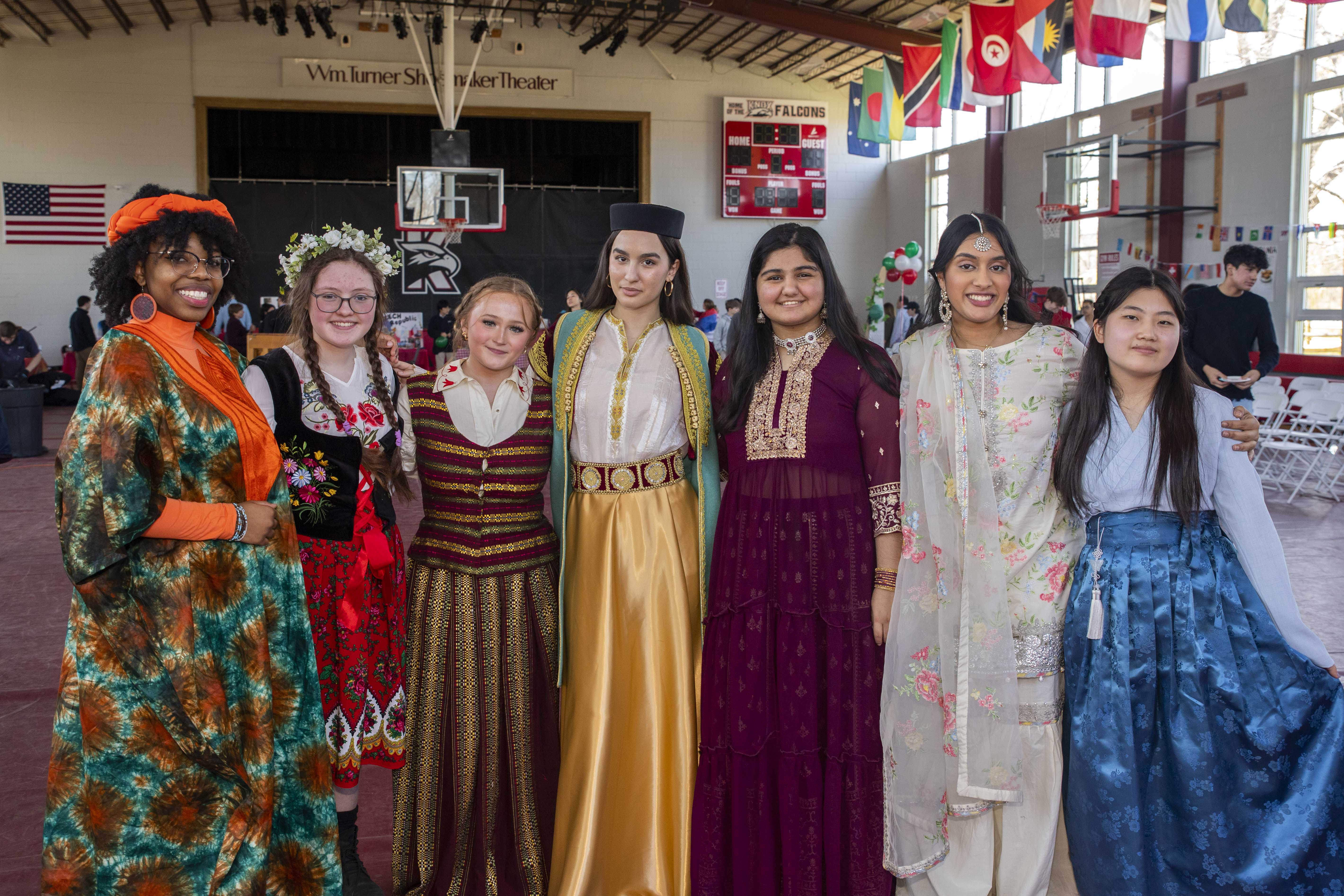 Students and their families also have an opportunity to exhibit traditional cuisine and artifacts.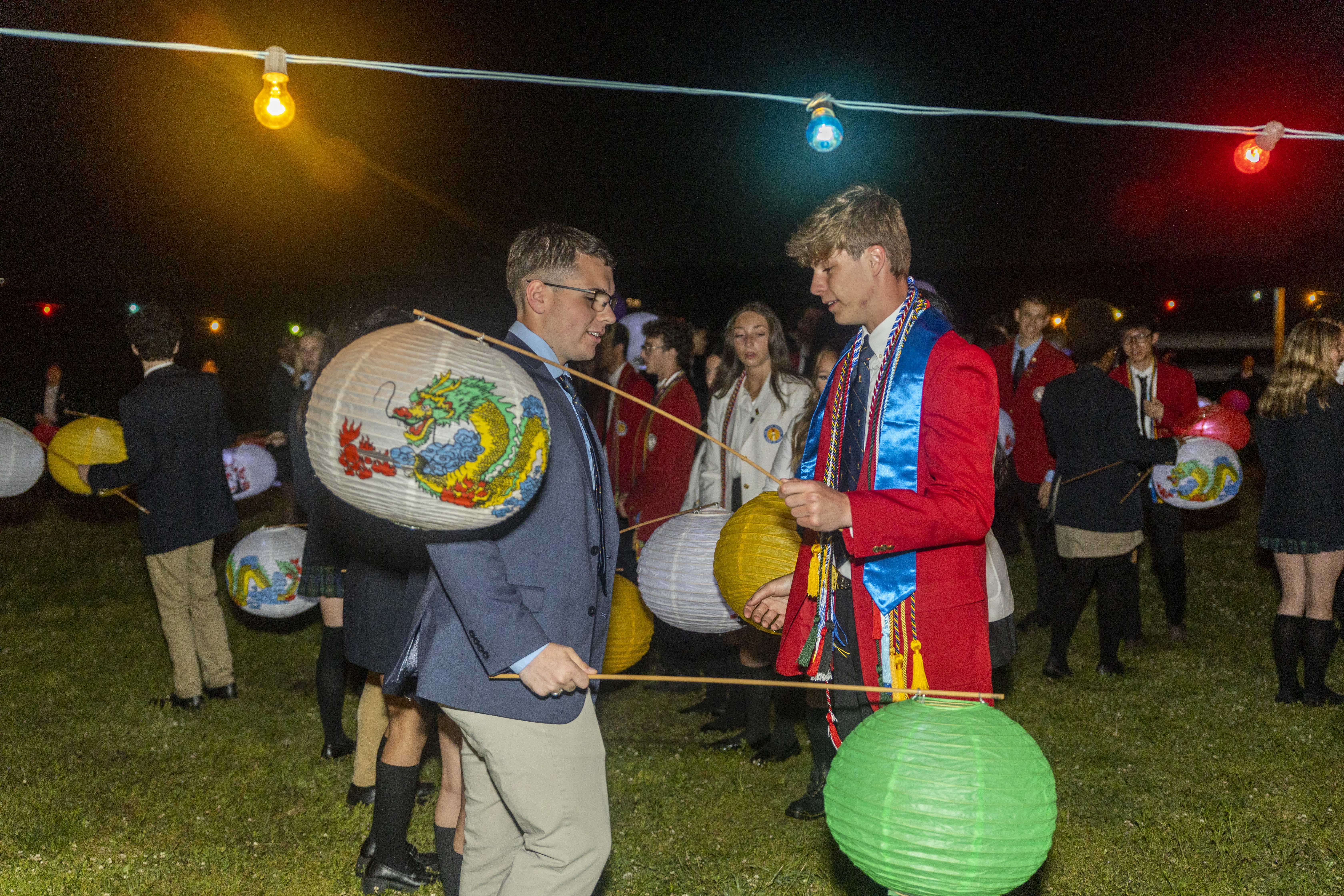 The Annual Lantern Parade is an opportunity to celebrate the graduating Senior class. The tradition of meeting on the main law, overlooking the Stony Brook Harbor, is an opportunity to pay respect to the graduating students, while encouraging them to continue moving "toward the light."
One of Knox's most cherished traditions is its annual commencement ceremony. At this ceremony, our Senior class looks as poised and elegant as they have from generation to generation.
When Knox athletes triumph over the competition, everyone joins in the celebration by ringing the Victory Bell on the main lawn in front of Bancroft-Phinney Hall.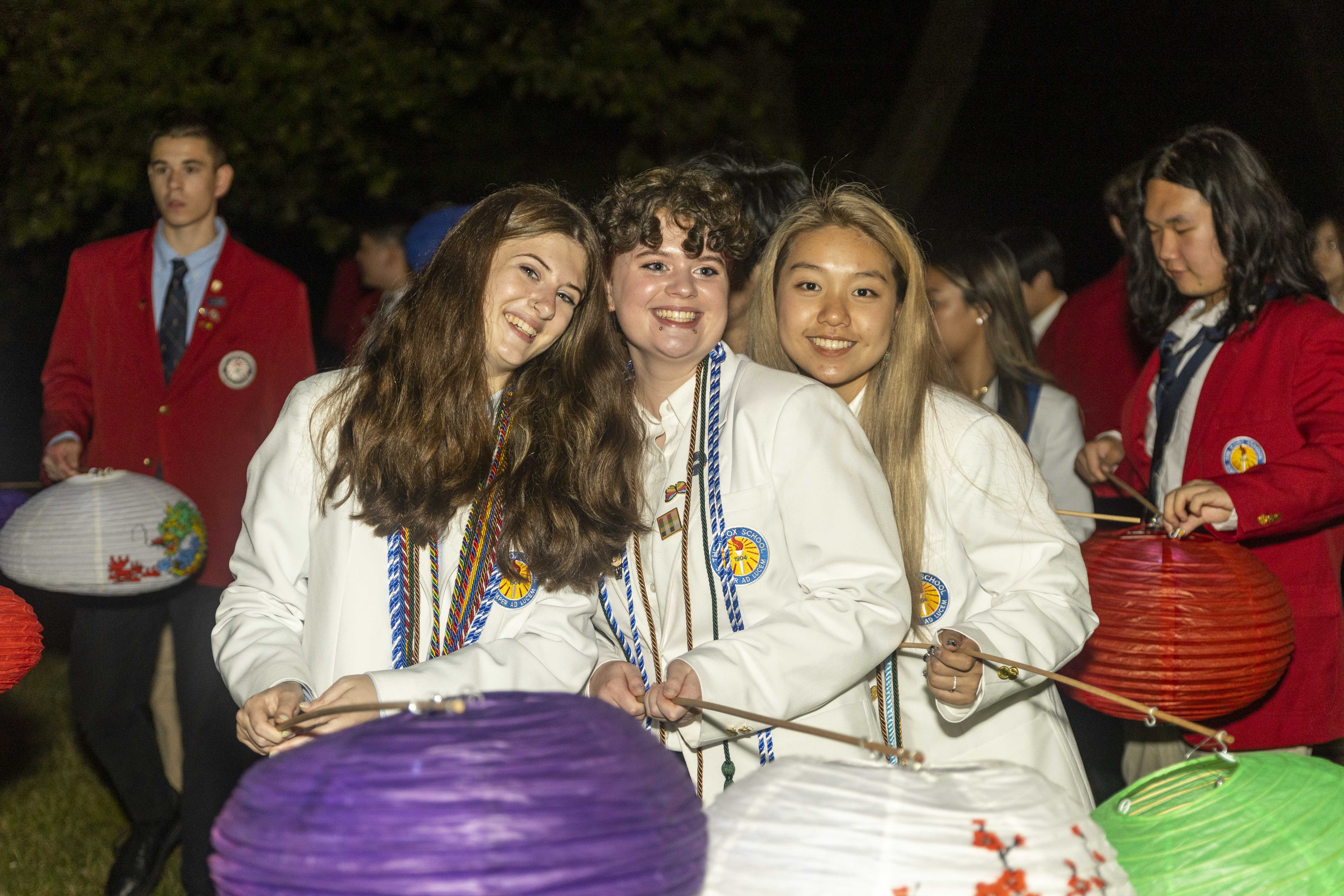 The time-honored Senior Lantern Parade is an event that we look forward to every year.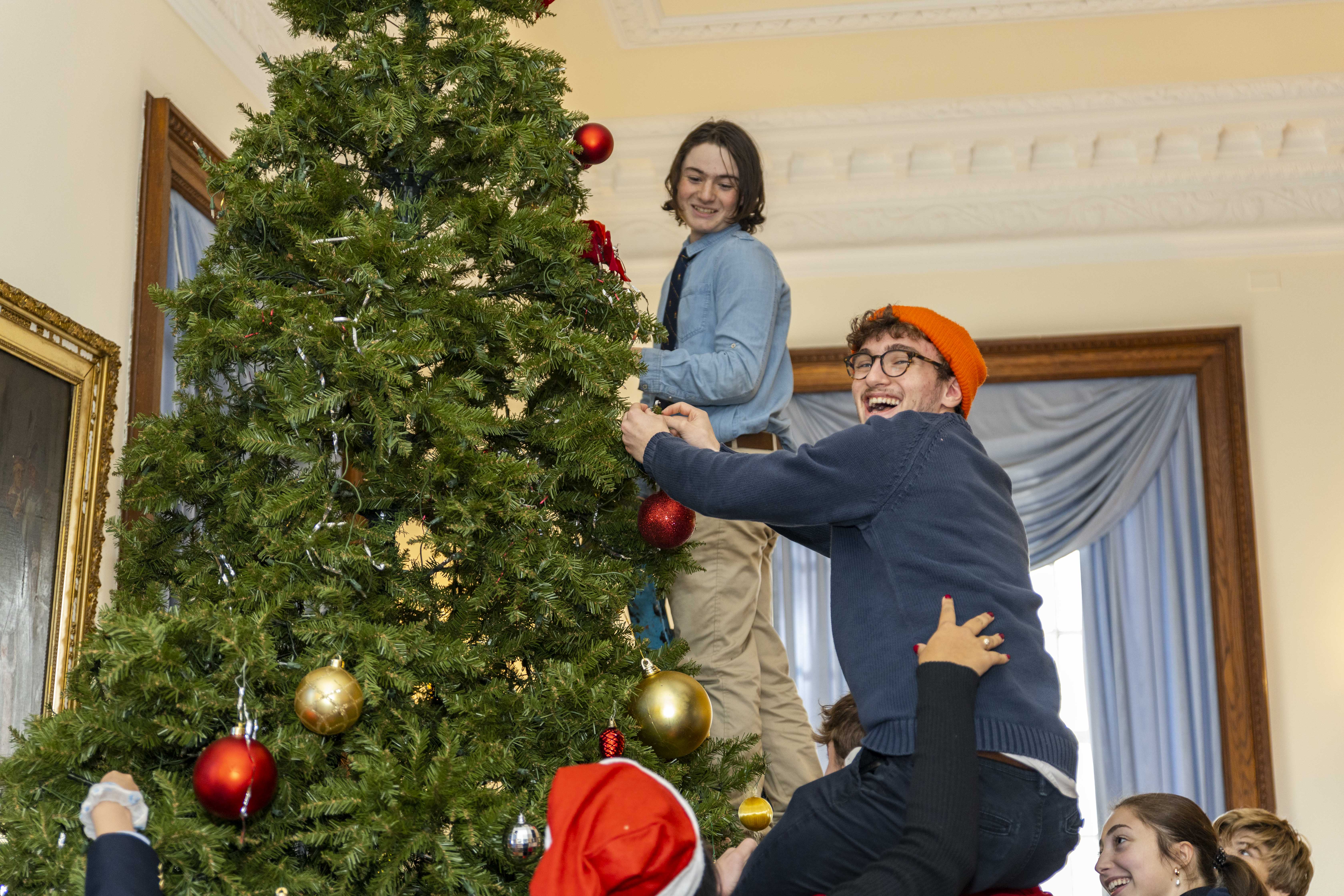 Student Council members help the middle school students set up the Christmas Tree in Houghton Hall Living Room before December break.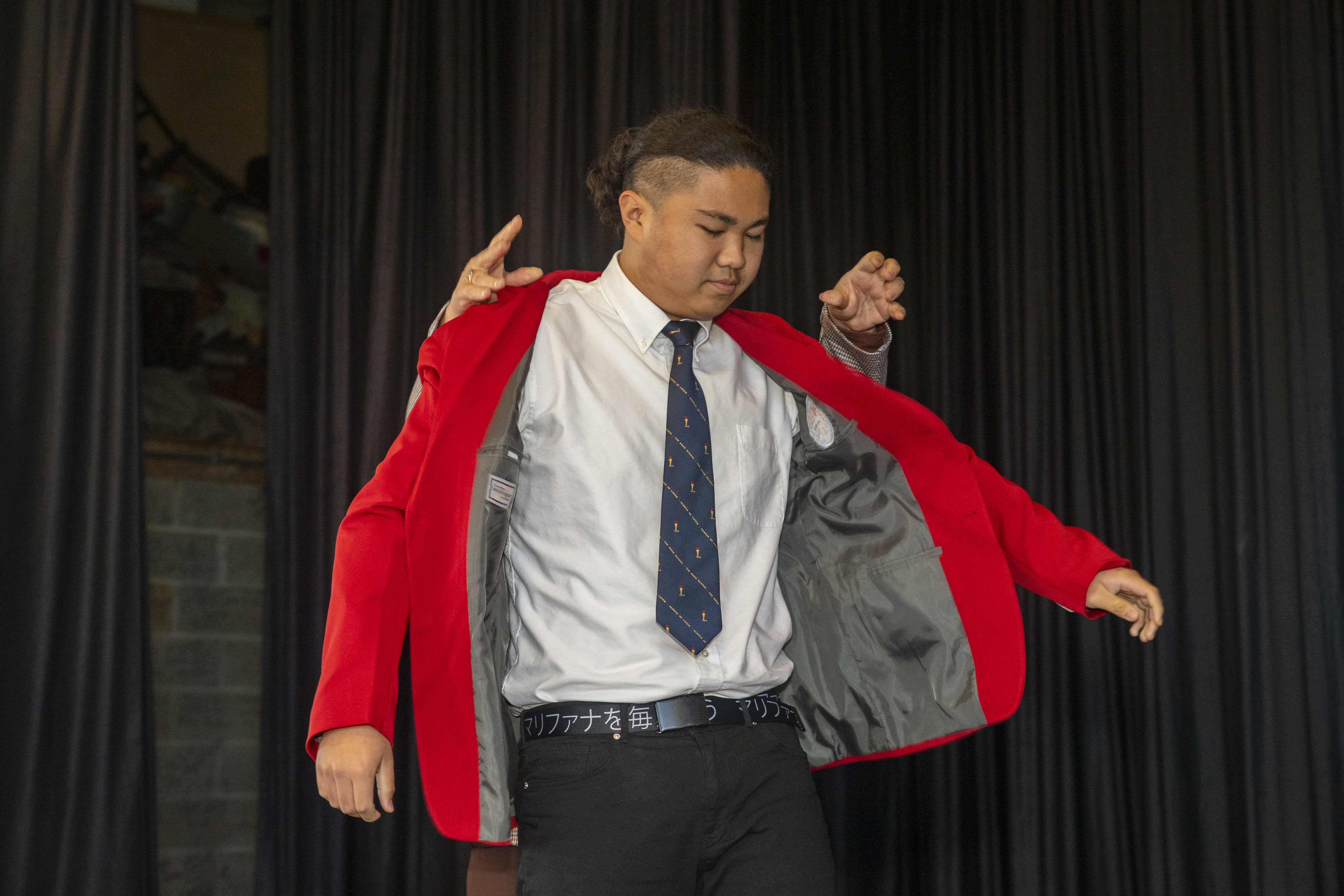 Our annual Ring and Blazer Ceremony is when Seniors receive their school rings and their traditional red and white blazers. It is one of our oldest traditions, dating back to 1927.