Celebrating Individuality with The Arts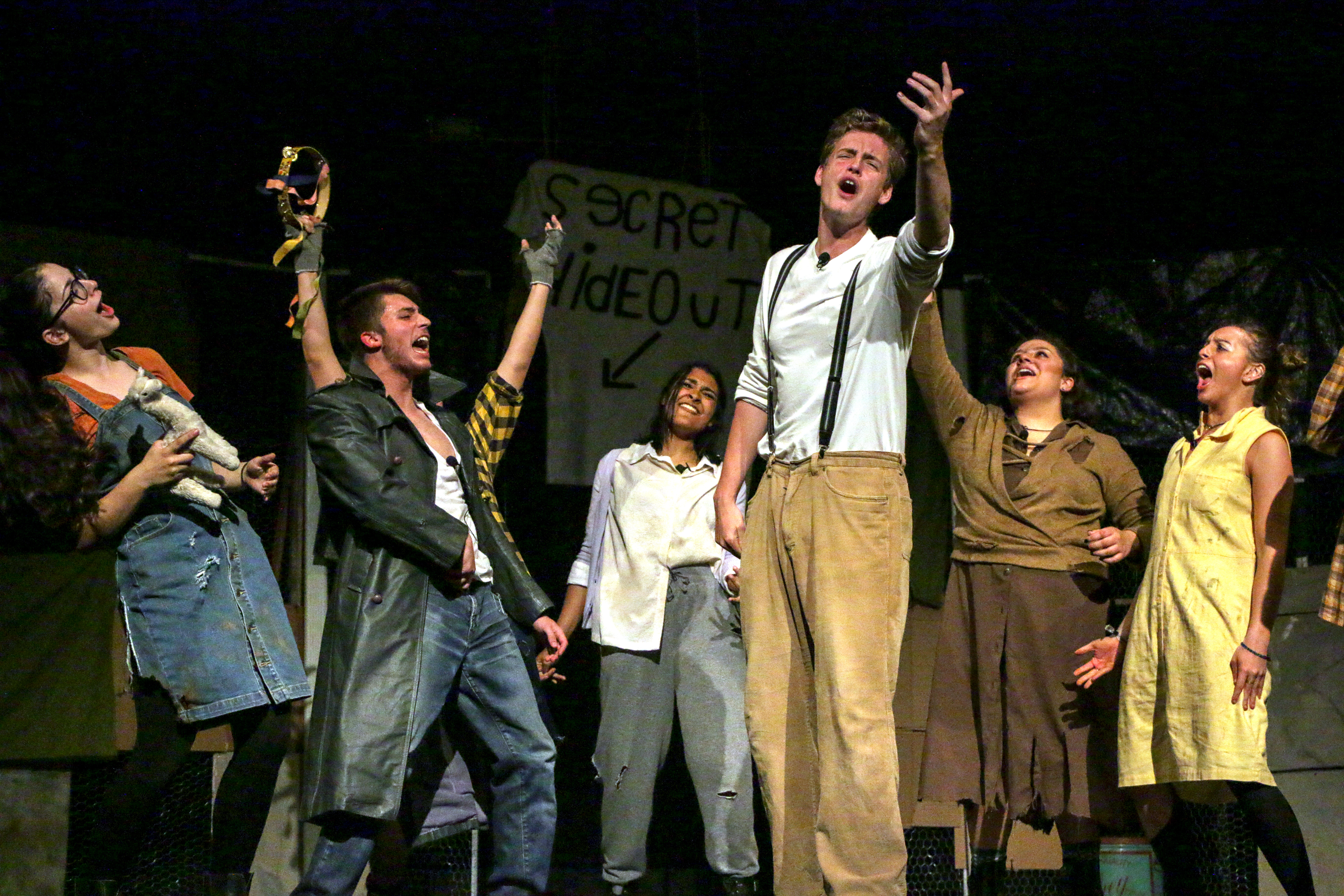 Whether you are a student who has discovered a passion for the arts or one who is looking to explore the boundaries of your creativity, Knox Visual and Performing Arts can help you unlock YOUR potential. With beginner and advanced classes in studio arts, photography, ceramics, digital art and design, theatre, choir, stagecraft, and more, students have the opportunity to develop artistic skills, build confidence, find an artistic "voice," and prepare college-ready portfolios under the guidance of a masterful faculty – all of whom possess a Master's degree or higher and have college-level teaching experience. To learn more about curricular offerings, click here.
Our creative programs celebrate arts and artists' talents through exhibitions both on and off-campus. Each year, our performing artists can perform on stage in the fall theatrical production, spring musical, seasonal concerts, cozy coffee houses, the Spring Performing Arts Concert Extravaganza (SPACE), and more. Visual artists showcase their talents in two on-campus exhibitions in the Solarium Gallery at Houghton Hall, several arts showcases ar Knox community events, and at art spaces within the Long Island community including the Heckscher Museum of Art, Long Island Museum of Art, Art League of Long Island, fotofofo gallery, to name a few. 
Because exposure to the arts is a core principle within the Visual and Performing Arts curriculum, the location of Knox's campus cannot be beaten! With our campus being so close to New York City and other arts hubs, our students regularly take field trips to museums like the MOMA, Metropolitan Museum of Art, the Chelsea gallery district, and the Parrish Art Museum. Recent excursions have included an all-school field trip to the John W. Engman Theater in Northport, New York to see A Gentleman's Guide to Love and Murder, a field trip to the Gershwin Theater in New York City to see Broadway's blockbuster hit Wicked, and a trip to the Roundabout Theater in New York City to see the musical Scotland, PA.