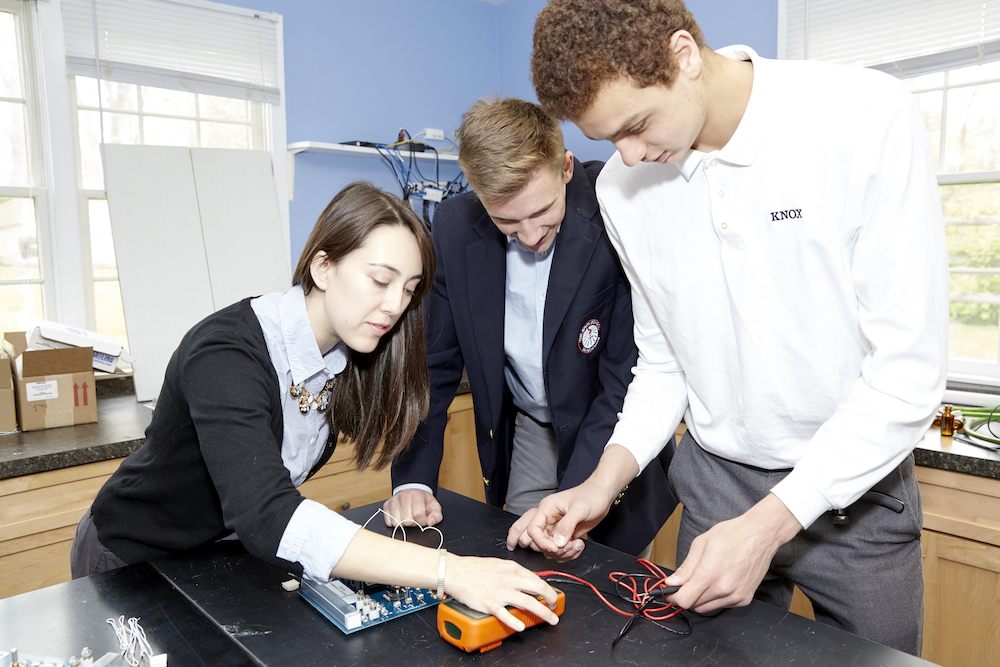 The Postgraduate (PG) Program at the Knox School is open to qualified, motivated students who wish to take advantage of the benefits of a "gap year" between high school graduation and matriculation into college and can meet the admissions standards of The Knox School. Prospective PG students are often seeking greater academic opportunities and another year to boost their grades, while others are looking for an extra year of high school athletic experience before making the transition to collegiate sports. Some students need more time to focus on building their portfolios if they decide to pursue a career in the arts, and others simply want more time to mature physically, emotionally and socially to ensure that they are thoroughly prepared to meet and overcome the challenges that make up a successful college experience. Regardless of what brings a PG student to The Knox School, what is certain is that he or she will leave a more developed, experienced individual with a greater sense of self.
Knox PG students are valuable members of the senior class and are expected to integrate fully into the school community and the embrace leadership opportunities that are an inevitable part of The Knox School experience. PG students graduate along with the members of the senior class and receive a high school diploma from The Knox School.
Post-Graduate Program Offerings
For more information on The Knox School Postgraduate Program,
please contact the Assistant Head of School at 631-686-1600 ext. 409.