Celebrating the Achievements of Our Distinguished Alumnus, Wil Jones, from the Class of 2014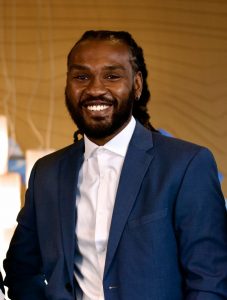 The Knox School is proud to shine a spotlight on the remarkable achievements of one of our own, Wil Jones, a graduate of the Class of 2014. It is with immense joy that we share the news of Wil's latest endeavor—a new academic journey that reflects his dedication to making a positive impact on the world. Wil Jones has announced his acceptance into the Master of City Planning program at the prestigious Massachusetts Institute of Technology's Department of Urban Studies and Planning.
Over the past five years, Wil Jones has demonstrated an unwavering commitment to driving equity and uplifting communities. His journey has been an inspiration, marked by roles that have allowed him to champion change. Notably, his work with the 100 Resilient Cities program, an initiative pioneered by the Rockefeller Foundation, saw him collaborate with city governments to develop strategies for building resilience. His contributions extended to co-leading the groundbreaking Diversity, Equity, and Inclusion Advisory Committee, showcasing his dedication to fostering inclusive environments. At The Rockefeller Foundation, Wil managed a portfolio of over 50 placed-based grants aimed at addressing the racial wealth gap, exemplifying his dedication to creating tangible change in marginalized communities.
Wil's accomplishments underscore his comprehensive expertise in urban planning, economic development, and philanthropy. His proficiency in crafting urban resilience strategies and producing reports on racial equity has led to collaborations with municipalities both nationally and internationally. These partnerships have resulted in innovative plans, policies, and programs that pave the way for positive transformation.
A member of The Knox School's Class of 2014, Wil Jones continued his educational journey at Brandeis University, where he excelled in Political Science and Government, as well as African & Afro-American Studies. These academic foundations, coupled with his professional experiences, have propelled him into a role managing a remarkable grant portfolio of over $37 million in project grants at The Rockefeller Foundation.
As Wil Jones takes this next step in his academic journey at MIT, his Knox School family couldn't be prouder. We celebrate Wil's dedication to community empowerment and equitable urban development. With his transition from supporting and funding innovative ideas to personally generating and testing them, we wish Wil every success in his new chapter. The Knox School will continue to stand behind Wil Jones, inspired by his unwavering commitment to continuing to examine and challenge the intersection of socioeconomics and race, and how they contribute to the formation and maintenance of marginalized communities.