A Night to Celebrate our Students!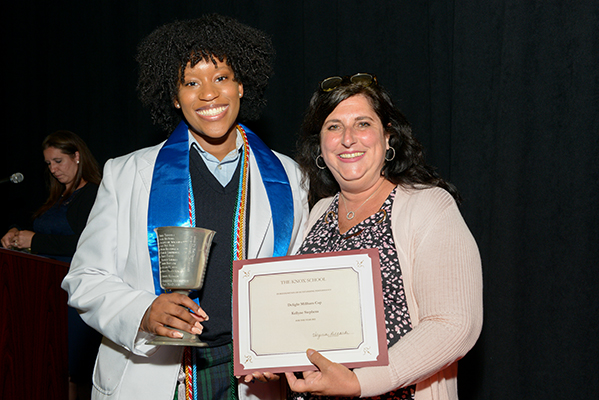 Commencement Eve is an honored tradition where our Knox community gathers to celebrate student achievements.
In this momentous ceremony, members of our Senior Class are celebrated as they received their honor cords. These cords signify academic and community service achievement and honor society participation, and graduates wore them over their regalia at the commencement ceremony the following morning. The Valedictorian and Salutatorian were formally announced prior to presenting high-achieving students with permanent character and academic awards.
At this ceremony, incoming members of The Knox School's Student Council were presented to their peers. Next year, the highest-ranking officer, Student Council President was awarded to Zainab Waheed '23. Congratulations, Zainab!
To close out the evening, the Class of 2022, led by the Senior Class President Kellyne Stephens '22 offered the gift of song in the traditional "senior sing" sunset ceremony. These songs, along with the annual Lantern Parade closed the evening with celebrated traditions that will be remembered for years to come.
View in Grid Mode
Click on any image to enlarge.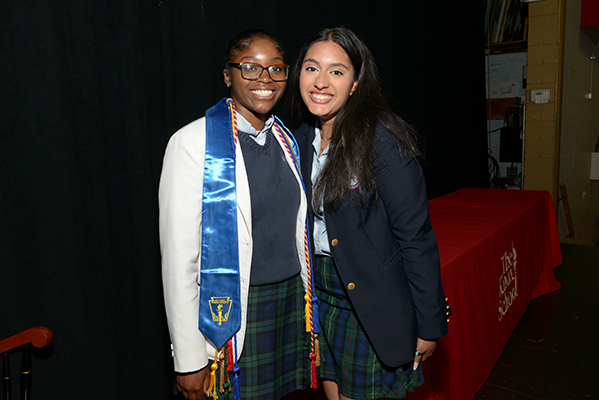 Student Council President Leah Anderson '22 announced Zainab Waheed '23 as the winner of the Student Council President for the 2022/2023 school year.
Images courtesy of Patricia Colombraro