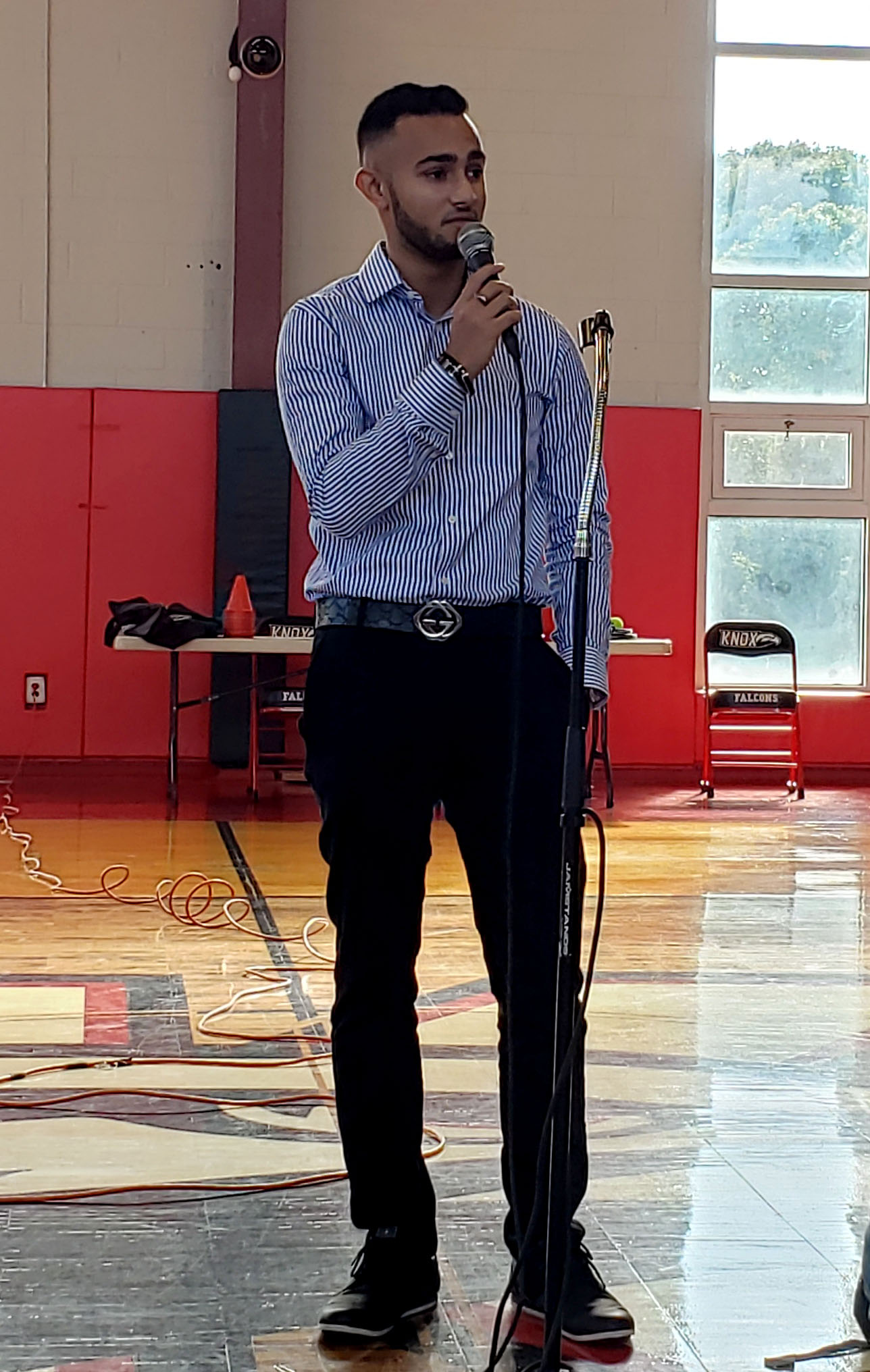 It's always a great day when an Alum visits his Home Beside the Shore!
Brandon Persaud '20, recently visited the Knox campus to reconnect with his Knox family and share some insight about his experience in college with the current student body at the all-school Morning Meeting. Brandon shared how his experiences at Knox prepared him for the challenges of college and advised students to cherish their Knox moments because they bring the fondest memories.
In remembering his experience at Knox, Brandon says "Without Knox's help in creating a foundation for academic success, my transition to college would have been much more difficult. I am so grateful for the five years I spent at Knox and all of the opportunities that were available to me because of my Knox education."
Brandon is a Business major, concentrating in Finance at the Steven M. Ross School of Business at the University of Michigan, Ann Arbor. While studying, he holds a part-time internship at JP Morgan and will travel to California for the summer to work on-site at JP Morgan's Headquarters.
After graduating with his BS in Business Administration, Brandon plans to pursue Law School to study financial law. His goal is to, one day, open his own business law firm.