Please review the complete School Calendar for the 2022/23 School Year. All events listed in RED are mandatory events for both boarding and day students. Please plan accordingly. A PDF download is available by clicking the button below.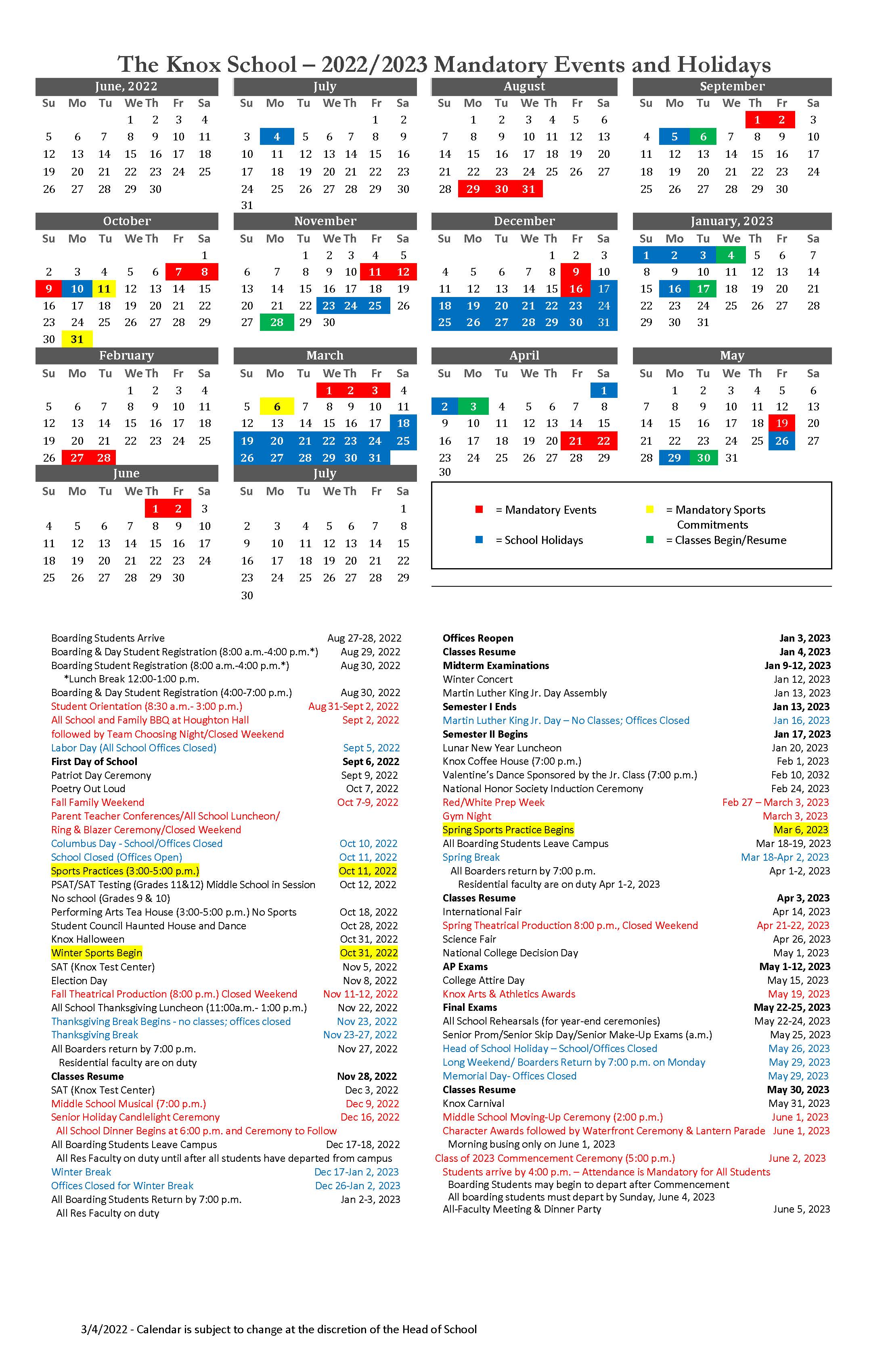 Download School Calendar
Please note that dates are subject to change based on COVID-19 safety protocols and at the discretion of the Head of School.