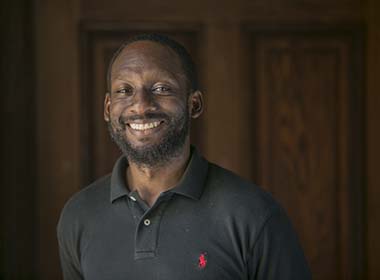 Majestic Mapp was born and raised in Harlem, NY, and attended private school at St. Raymond's High School for Boys in the Bronx, where his talent for basketball became evident. Majestic was committed to the game throughout his high school years and received a full academic and athletic scholarship to the University of Virginia, where he played on their Division1 basketball team. His promising athletic career was cut short due to a torn ACL in his right knee. After several operations, Majestic turned his focus towards his studies, and graduated from UVA with a Bachelor's degree in Economics and a Master's Degree in Educational Psychology in 2004.
After graduation, Majestic was employed on Wall Street for 8 years at the New York Mercantile Exchange where he traded commodities and stocks. He continued to pursue basketball endeavors by coaching Youth basketball in Manhattan's PSAL league and in the AAU circuit. Coaching led to Majestic pursuing his goals in leadership within the world of youth basketball as the Director of Athletics for the Riverside Hawks AAU Program. His experiences also include teaching a broad range of subjects in the New York City public school system.
At The Knox School, Majestic teaches middle school mathematics and Introduction to Economics, and is our Head High School Basketball Coach and The Assistant Director/ Coach of our Prep Basketball Team. Coaching is very special to Majestic, as it allows him the opportunity to teach Knox student-athletes some of the life and leadership skills that are valuable both on and off the court.
The Knox School is proud to have someone with Majestic's experience and talent working with and inspiring our students!